Main content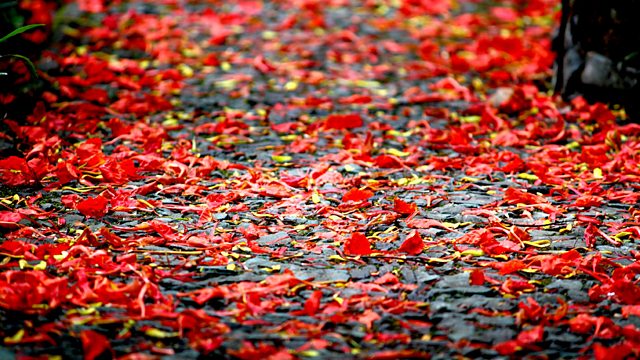 Edward James and the Surreal Garden
The strange story behind a magical garden and surrealist masterpiece, created by an eccentric Englishman and considered one of the foremost concrete artworks in the world.
On the outer edge of a remote mountain town in Mexico lies one of the largest and least known artistic monuments of the twentieth century: an inexplicably strange garden (Las Pozas) that, in terms of incongruity, ranks alongside The Watts Towers in Los Angeles and the Palais Ideal created by the Facteur Cheval in France.
Edward James was the unconventional character responsible for creating it, with his friend Plutarco Gastelum. Edward was a poet, better known for funding the early career of Salvador Dali - he co-designed the lobster telephone and the Mae West lips sofa - and for the surreal style of his Sussex home, Monkton House..
Journalist Joanna Moorhead discovers the bizarre sequence of events that led to the creation of Las Pozas and its struggle for survival since Edward's death in 1984. Made possible by Edward's wealth, Mexico's climate, the country's unique construction skills and a strong bond between Edward and a Mexican family, is it a valuable piece of Mexican heritage? Mere whimsy? Or a surreal tribute to the great gardens of England? In a country acclaimed for its ancient archaeological sites, and against the backdrop of a worsening security situation, what are the difficulties of preserving Las Pozas? And is it really one of the foremost concrete artworks in the world?
With artists Pedro Friedeberg and Melanie Smith, filmmaker Rafael Ortega, surrealism expert Dawn Ades and architect Matthew Holmes, who is leading the conservation of Las Pozas.
Producer: Tamsin Hughes
First broadcast in June 2012.