Main content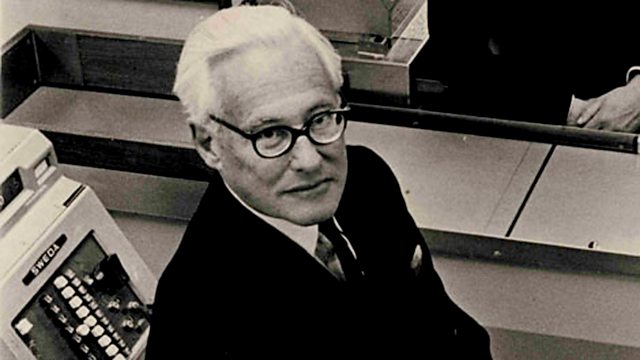 Alan Sainsbury
James Naughtie considers the champion of the self-service supermarket.
The New Elizabethans: Alan Sainsbury. To mark the Diamond Jubilee, James Naughtie examines the lives and impact of the men and women who have given the second Elizabethan age its character.
Alan Sainsbury's grandparents, John and Mary, established a grocer's in 1869 which became the British supermarket chain Sainsbury's. When Alan Sainsbury retired as chairman nearly 100 years later in 1967, his business was established as the market leader - and it was he who'd presided over and championed the move to self-service. Alan Sainsbury was also heavily involved in politics, campaigned for the Republican side in the Spanish civil war, making common cause with conservatives and Communists in the process, and became a committed member of the Liberal Party (he'd joined Labour in 1945 and be a founding member of the SDP in the 1980s.
The New Elizabethans have been chosen by a panel of leading historians, chaired by Lord (Tony) Hall, Chief Executive of London's Royal Opera House. The panellists were Dominic Sandbrook, Bamber Gascoigne, Sally Alexander, Jonathan Agar, Maria Misra and Sir Max Hastings.
They were asked to choose: "Men and women whose actions during the reign of Elizabeth II have had a significant impact on lives in these islands and/or given the age its character, for better or worse."
producer Sarah Taylor.
Podcast
James Naughtie profiles 60 public figures nominated to mark the diamond jubilee