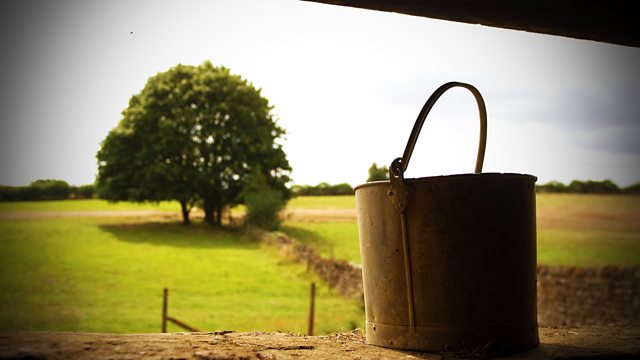 17/06/2012
Emma offers to take Neil out for a Fathers' Day lunch. Money's no object, as she made good tips yesterday. She's unsure about Ed taking George to Open Farm Sunday today, but Ed promises he won't let him out of her sight. When Emma and Neil end up at Paxley (Neil's choice), she realises Ambridge are playing them at cricket. She and Neil go and watch.
David's Father's Day gift of beer is well received, and the open day starts well. David advises Pip to tell the stewards to look out for anyone straying off the paths.
David's 'plough to plate' talk goes smoothly, but later as he's addressing another crowd there's a disturbance on the yard. The bullocks are out and David and Ed mobilise to get everyone into the orchard. A cry of alarm from George alerts Ed. George has become trapped in the wrong place. Brave Ed rushes in and scoops up terrified George in the nick of time. He, Pip and Josh move the beasts safely away, but one or two visitors are already muttering about lawyers.
The mystery of how the bullocks escaped is solved when David discovers a cut fence and the firework used to start the stampede. Pip is appalled. David calls the police.
Last on
Who knows their character best?