Main content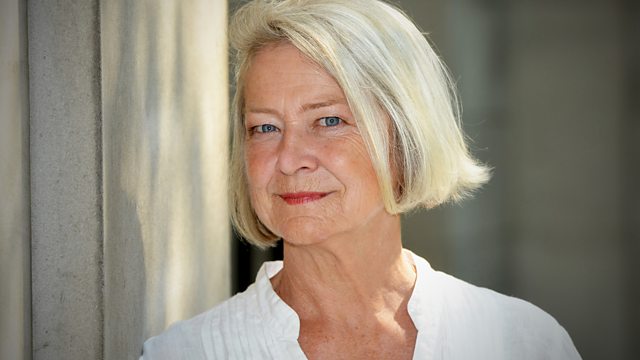 16/06/2012
Kate Adie presents stories by the BBC's foreign correspondents - including the Greek elections, child miners of Madagascar, Cuban boxer Teofilo Stevenson and dancing in Shanghai.
All of Europe is watching the Greek elections this weekend. Chris Morris says they could have a profound effect on the Euro and on the future of the European Union.
The child miners of Madagascar. They break stones. All day every day. It earns them just a few coins. And, as Luke Freeman finds out, there's no question of them ever going to school.
He was one of Cuba's revolutionary heroes. The funeral of boxer Teofilo Stevenson has just taken place in Havana. Sarah Rainsford was there and later talked to some of the Cuban athletes trying to emulate his Olympic success at this year's Games in London.
Jackie Bird has been to Korea with some of the Britons who fought in the war there sixty years ago. It's a conflict which few in Britain commemorate. But there, the soldiers were applauded and thanked.
Fuchsia Dunlop dons her dancing shoes and heads out into Shanghai to get a glimpse of what this Chinese city must have been like during the glittering, decadent pre-war years.
Chapters
Introduction

Duration: 00:27

Greek elections

Chris Morris in Greece says people there are desperate to move on from the instability of recent months.

Duration: 05:18

Child miners

In Madagascar, Luke Freeman meets some of the children who break stones all day – every day - in a granite quarry.

Duration: 05:19

The 'forgotten war'

Jackie Bird travels to Korea with a group of British soldiers who return to pay tribute to their fallen comrades.

Duration: 05:49

Olympic hero

In Cuba, Sarah Rainsford attends the funeral of Teofilo Stevenson, a boxer who was once the country's most famous figure after Castro.

Duration: 05:13

'Gate of 100 pleasures'

To recapture Shanghai's era of glamour in the 1930s, Fuchsia Dunlop dances a waltz in the city's Paramount dance hall.

Duration: 05:40

Shanghai dance hall evokes 1930s

If you want to recapture Shanghai's era of glamour in the 1930s, you could begin by dancing a waltz in the Paramount, the city's Art Deco dance hall, says Fuchsia Dunlop.

Read more...

A boxer loyal to Cuba's revolution

Sarah Rainsford has been to the late boxer's funeral to meet some of the people he inspired.

Read more...