Main content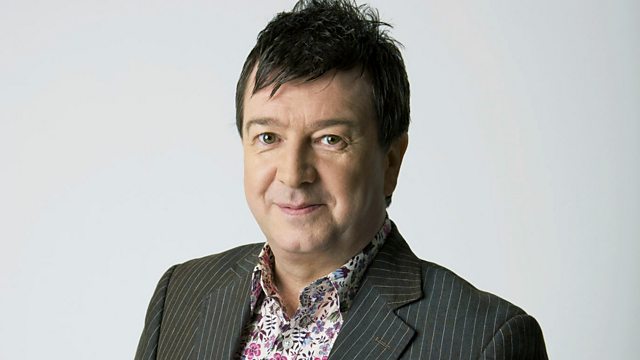 Billy Cobham: Spectrum
Stuart's featured album is Billy Cobham's Spectrum, a classic record from the divisive genre of jazz-rock fusion.
Stuart Maconie guides you through two hours of experimental music, from desolate and challenging to shiny and beautiful.
This week Stuart features a classic album from the divisive genre jazz-rock fusion, Billy Cobham's Spectrum.
Unlike so many albums within jazz-rock, Spectrum stands up in the test of time as impressive feat of hard rock, jazz improvisation and heavy grooves. The inclusion of guitarist Tommy Bolin over the more obvious and jazzier choice of John Mclaughlin offered up a raw and raucous edge that appealed to rock, jazz and funk fans equally.
On its release in 1973, Spectrum set a new standard in fusion that heavy-weight jazzers, hard rockers and funky groovers have tried to replicate ever since.
Last on
Music Played
Songs From A Random House

Talking With A Giant

The Mynabirds

Body Of Work

Martyn Bennett

Paisley Spin

Clipd Beaks

All The Way Evil

The Barbara Moore Singers

The Elf

Fuzzy Felt Folk.
Trunk Records.

Billy Cobham

Taurian Matador

Opeth

Porcelain Heart

WATERSHED.
Roadrunner Records.

Magic Carpet

Do You Hear The World

Alice Coltrane

Radhe Shyam

TRANSCENDENCE.
Warner Jazz.

Mr. Fox

Elvira Madigan

Join Us In Our Game.
Sanctuary Records.

The Incredible String Band

Mr and Mrs

Changing Horses.
Elektra.

Glowbug

New Vinyl

Suit of Swords.
White Label.

The Undertones

Teenage Kicks

Emergency Bible Study

Robbert Zimmerman Practising Guitar In Front Of Mirror

Sending Letters To The Sea

Shifting Structures

SENDING LETTERS TO THE SEA.
White Label.

Marie Laforêt

A Demain My Darling

World Service Project

Fire In A Pet Shop (Live Freaks)

Hudson Mohawke

Just Decided (feat. Oliver Daysoul)
Broadcast