Main content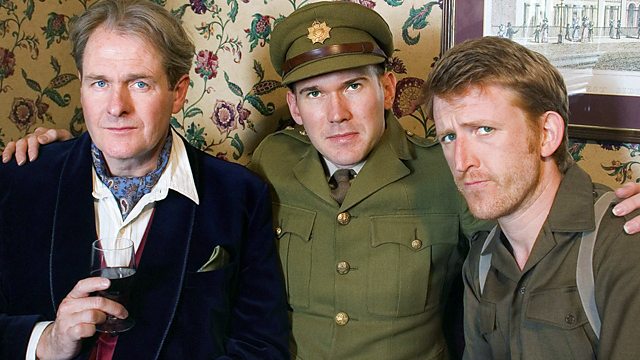 With everything German under suspicion, the codebreakers tackle censoring letters. Stars Robert Bathurst. From October 2009.
Everything German's under suspicion in 1942, especially in Bletchley Park. When it's discovered Charles has German relatives, he' threatened with internment. Will Archie help him, and can he avoid Minka's attention now she knows a true German is among them?
Stars Tom Goodman-Hill as Archie, Robert Bathurst as Professor Charles Gardner, Fergus Craig as Gordon, Alex MacQueen as 3rd Lt. Joshua Featherstonhaugh-Marshall, Olivia Colman as Minka and Lill Roughley as Mrs Best.
Written by James Cary.
Producer: Adam Bromley
First broadcast on BBC Radio 4 in October 2009.