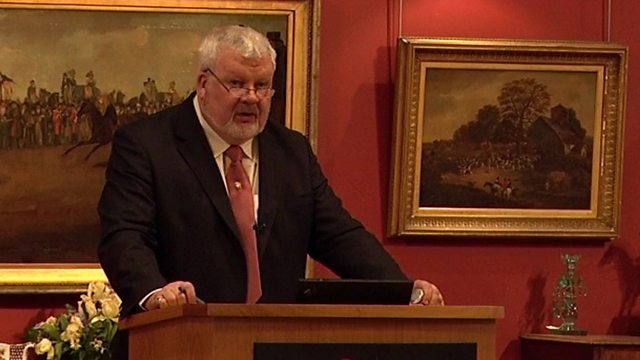 The wonderful world of auctions! Many different things are sold at them - cows and sheep, books long-lost antiques, and the unknown treasures that occasionally appear! At their very heart are those who keep everything ticking along - the auctioneers. But behind the scenes there's much more than meets the eye to their job as we find out when following three different auctioneers go about their business.
We'll follow one of Scotland's busiest livestock auctioneers, Donald Morrison, to the hustle and bustle of the cattle market on the island of Tiree. The island's crofting and farming population rely heavily on buyers coming to the island and the sales are an important source of income for the island.
In Ayrshire, we'll be inside the stately Blair Castle with auctioneer Gavin Strang. He's in charge of selling the contents of this historic abode. Many of the items are over 900 years old including a collection of swords dating back to the time of Robert the Bruce.
We'll also find out about traditional lane sales in Edinburgh. Martin Cornish started his own company carrying on an old tradition in the capital city selling anything from original oil paintings to the kitchen sink!
We'll discover that there's a lot more to an auctioneer's work than lifting the gavel on auction day!
Last on