Main content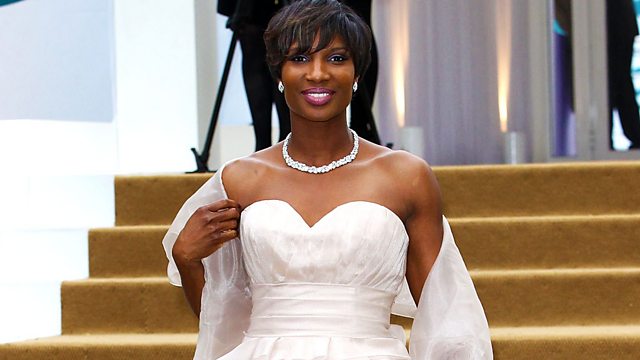 Fast Girls, Gatz
Denise Lewis reviews Fast Girls, plus a report on Royal Albert Memorial Museum and Art Gallery in Exeter, shortlisted for the 2012 Art Fund Prize for museums. With Kirsty Lang.
With Kirsty Lang
Gatz is a unique adaptation of The Great Gatsby, requiring an actor to read all 49,000 words of the novel as the rest of the cast bring it to life, in a production that lasts almost 8 hours. But is this more than just a feat of memory? Andrew Dickson delivers his verdict.
Olympic gold medal winner Denise Lewis reviews Fast Girls, a new British drama about a women's relay team, and considers whether fiction can ever compete with the real drama of sport.
In the last of FRONT ROW's reports on the four shortlisted contenders for this year's £100,000 Art Fund Prize, Kirsty visits Royal Albert Memorial Museum and Art Gallery, in Exeter - to see the results the results of their multi-million-pound redevelopment.
Helene Hegemann's novel, Axolotl Roadkill, published when she was 18, was a literary sensation in her native Germany. A grim tale of drugs, sex and mental illness, it features 15 year-old Mifti, an abused child in freefall. When claims of plagiarism were made its author was pilloried in the press. Now, as the book is published in the UK, Helene Hegemann puts her side of the story.
Producer Rebecca Nicholson.
Chapters
Gatz

Gatz

A running review of the 8 hour long play Gatz.

Duration: 06:01

Fast Girls

Fast Girls

A review of the film Fast Girls.

Duration: 05:19

Royal Albert Memorial Museum

Royal Albert Memorial Museum

Kirsty visits the Royal Albert Memorial Museum and Art Gallery, in Exeter - to see the results the results of their multi-million-pound redevelopment.

Duration: 08:40

Helene Hegelmann

Helene Hegelmann

Helene Hegemann's novel, Axolotl Roadkill, published when she was 18, was a literary sensation in her native Germany.

Duration: 08:00