Main content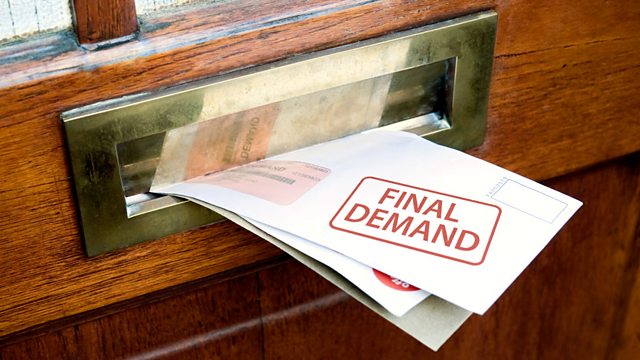 Debt collectors, Manchester & cycling, hospital staff telling the truth, free high street wi-fi, copycat books.
Debt collectors who are hounding people for money they don't owe, a campaign to make hospital staff tell the truth about mistakes and cycling in Manchester. With Winifred Robinson.
Hundreds of people are being hounded by debt collectors for money they don't owe.
Should hospital staff be legally obliged to tell the truth when things go wrong?
Manchester's ambition to become the country's top city for cyclists by 2017.
And copycat books which aren't what they seem being sold on Amazon.
Presented by Winifred Robinson.
Produced by Natasha Gruneberg.
Last on

Chapters
Historic Debt

Hundreds of people have complained about phone harassment by debt collectors. One You and Yours listener says he been hounded over money he doesn't even owe.

Duration: 08:01

Spamazon

There are books available to buy on Amazon with tiles uncannily similar to well-known books.

Duration: 03:24

Wi-Fi

A company is planning to offer free Wi-Fi in popular shopping areas in London in exchange for data about users.

Duration: 07:06

Soldiers

Four and a half thousand Irish soldiers who deserted the Irish Army to fight with the British in the Second World War are to receive a formal pardon

Duration: 04:45

Duty of Candour

The family of a man who died following poor medical care is campaigning for a law to make healthcare workers tell the truth when things go wrong.

Duration: 08:53

Manchester Cycling

Manchester City Council has announced its ambition to make Manchester the best city in Britain for cycllists by 2017

Duration: 07:42

Broadcasts