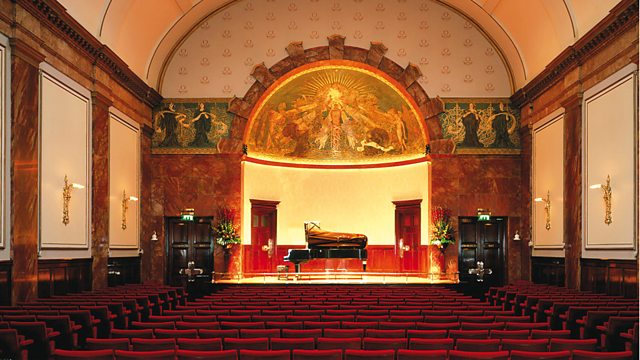 Belcea Quartet - Beethoven
Live from Wigmore Hall, London
Presented by Martin Handley
The Belcea String Quartet continue their complete Beethoven Quartet cycle with an early quartet set against a late quartet with its original final movement - the complex and inward looking 'Grosse Fuge'.
Beethoven's string quartets are considered the pinnacle of quartet writing - both for the technical demands they make on the players and for the depth of Beethoven's musical utterances. Even the six early opus 18 quartets, written when he was a young man, though indebted to the classical precedents of Haydn and Mozart already bare Beethoven's remarkable personal stamp - the fifth of the set opens tonight's concert. By the time Beethoven wrote his late opus 130 quartet he was completely deaf and living in an inner sound world. The hugely complex double fugue - the Grosse Fuge - which he originally wrote as the finale to the quartet proved too difficult for his listeners in 1826 and Beethoven was persuaded to replace it with something more palatable. Tonight though the Belcea Quartet perform his opus 130 with the original Grosse Fuge finale.
Formed in 1994 the Belcea Quartet was one of the first participants in the BBC New Generation Artists scheme and is now a multi award-winning group, in demand all over the world.
Beethoven: String Quartet in A Op.18 No.5
8.00pm Music Interval
Beethoven: String Quartet in B flat Op.130 with Grosse Fuge Op.133
Belcea String Quartet.
Last on