Main content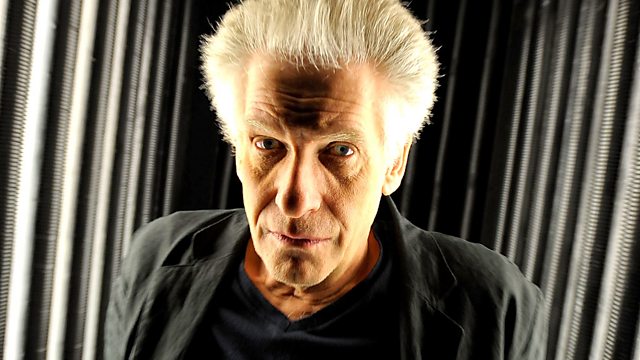 Cosmopolis, Science and the Arts, The Islands, Rachel Whiteread
David Cronenberg talks to Anne McElvoy about his new film Cosmopolis. Plus a debate about a role for science in the Cultural Olympiad with Lord Winston and writer Richard Holmes.
Director David Cronenberg has built a career by depicting dystopian worlds in which shady, amoral corporations infiltrate people's lives and technology runs haywire. His latest film is an adaptation of Don DeLillo's 2003 novel 'Cosmopolis'. It's a study of a 28 year-old multi billionaire on the verge of a nervous breakdown, and poised to take the world economy with him. So does Cronenberg see himself as a political commentator, or are his films all about the spectacle?
Lord Robert Winston has criticised the Cultural Olympiad for the lack of science in the four-year celebration. He says science is an essential part of our culture and needs to be put on an equal footing with the arts. But when did the two areas diverge - and has anything changed in the fifty years since CP Snow first argued that science and the humanities are two cultures? Anne McElvoy is joined by Lord Winston and the historian of science Richard Holmes to discuss the relationship between science and the arts.
This week marks the 30th anniversary of the end of the Falklands war, and Anne McElvoy talks to one of Argentina's most revered authors, Carlos Gamerro. His novel "The Islands", recently translated in English, gives a surreal account of the war and explores its impact on the Argentinian psyche.
And we take a look at the artist Rachel Whiteread's first permanent public commission in this country - a new façade for the Whitechapel Gallery in London. Anne is joined by the art critic for The Times, Rachel Campbell-Johnston.
Last on