Main content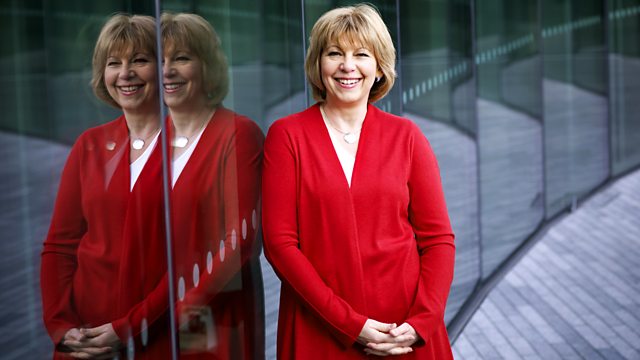 Penny Gore presents the BBC Concert Orchestra performing music written for funerals and on the subject of death. Plus a work by Rubbra and the BBC SSO in Prokofiev and Strauss.
Today's Afternoon on 3 features a concert from the BBC Concert Orchestra called 'Music to Die For', presented by John Hannah and including some of the wealth of music written for funerals, and on the subject of death. Today's Russian Concerto is Prokofiev's Piano Concerto no. 4 performed by Denis Kozhukhin with the BBC Scottish Symphony Orchestra, and there's more from the BBC Singers' celebration of the music of Edmund Rubbra.
Presented by Penny Gore.
2pm
Saint-Saens: Danse Macabre
Mozart: Confutatis and Lacrimosa from Requiem
Mahler: 'Der Abschied' from Das Lied von der Erde
2.45pm
Purcell: March from Funeral Music for Queen Mary
Sibelius: Swan of Tuonela
Tavener: Song for Athene
Barber: Adagio
Faure: 'In Paradisum' from Requiem
Verdi: 'Libera Me' from Requiem
BBC CO
Keith Lockhart
Ilona Domnich (soprano)
Jennifer Johnston (mezzo-soprano)
Hertfordshire Chorus
David Temple (conductor)
Presented by John Hannah
3.30pm
Rubbra: Dormi Jesu, Op. 3 no. 1
Two Madrigals, Op. 52
BBC Singers
David Hill (conductor)
3.40pm
Prokofiev: Piano Concerto No. 4 in B flat major (for the left hand)
Denis Kozhukhin (piano)
4pm
Strauss: Till Eulenspiegels lustige Streiche
BBC Scottish Symphony Orchestra
Jun Markl (conductor).
Last on
Music Played
Ludwig van Beethoven

Romance op. 50

Performer: Daniel Muller-Schott (cello) Performer: Australian Chamber Orchestra Conductor: Richard Tognetti

Camille Saint‐Saëns

Danse Macabre

Performer: BBC Concert Orchestra Conductor: Keith Lockhart

Wolfgang Amadeus Mozart

Confutatis and Lacrimosa from Requiem

Performer: Hertfordshire Chorus Performer: BBC Concert Orchestra Conductor: Keith Lockhart

Gustav Mahler

"Der Abschied" from Das Lied von der Erde

Performer: Jennifer Johnston (mezzo) Performer: BBC Concert Orchestra Conductor: Keith Lockhart

Henry Purcell

March from Funeral Music for Queen Mary

Performer: BBC Concert Orchestra Conductor: Keith Lockhart

Jean Sibelius

Swan of Tuonela

Performer: Victoria Walpole (cor anglais) Performer: BBC Concert Orchestra Conductor: Keith Lockhart

John Tavener

Song for Athene

Performer: Hertfordshire Chorus Conductor: David Temple

Samuel Barber

Adagio

Performer: BBC Concert Orchestra Conductor: Keith Lockhart

Gabriel Fauré

'In Paradisum' from Requiem

Performer: Hertfordshire Chorus Performer: BBC Concert Orchestra Conductor: Keith Lockhart

Giuseppe Verdi

'Libera Me' from Requiem

Performer: Ilona Domnich (Soprano) Performer: Hertfordshire Chorus Performer: BBC Concert Orchestra Conductor: Keith Lockhart

Rubbra

Dormi Jesu, Op 3/1

Performer: BBC Singers Conductor: David Hill

Rubbra

Madrigals 2nd Set, Op 52 - No 1: Leave prolonging thy distress & No 2: So sweet is thy di

Performer: BBC Singers Conductor: David Hill

Sergei Prokofiev

Piano Concerto No.4 in B flat major (for the left hand)

Performer: Denis Kozhukhin (piano) Performer: BBC Scottish Symphony Orchestra Conductor: Jun Markl

Christoph Willibald Gluck

Dance of the Blessed Spirits

Arranger: Sgambati Performer: Denis Kozhukhin (piano)

Richard Strauss

Till Eulenspiegels lustige Streiche

Performer: BBC Scottish Symphony Orchestra Conductor: Jun Markl
Broadcast