Main content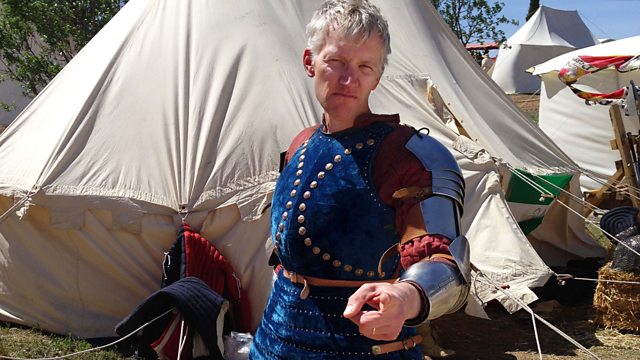 12/06/2012
Helen Castor presents the history magazine programme in which listeners and researchers share their passion for the past.
Helen Castor presents Radio 4's popular history programme in which listener's questions and research help offer new insights into the past.
Queens of Speed: Making History listener Tony Allen is related to a pioneer motoring ace from the Edwardian period. Between 1906 and 1910 Dorothy Levitt took on the best drivers in the world at endurance, speed and hill-climb events - and often won. But little is known of her life after 1910. Helen talks to historian Dr Stephen Cullen from the University of Warwick about Dorothy's career and what might have happened to her.
Dr Cullen is researching a book about sportswomen of the 1920's and 1930's who became known for their right wing views in the lead up to the Second World War. One of these women was a Fay Taylour who became a leading motor-cycle speedway rider until she was prevented from competing against men because of her gender. Taylour was imprisoned for three years during the war because she was seen to be a threat to national security.
Street Dancers: Dr Anne Witchard at the University of Westminster is researching the links between street-dancing, music hall and the ballet in the nineteenth and early twentieth century. She talks to Tom Holland about how the Victorians disapproved of the ballet, how some artists and poets became infatuated with it and how London street-dancing may well have influenced the Parisian 'Can-Can'.
A History of Cancer: Helen talks to Dr Elizabeth Toon at the University of Manchester about past societies dealt with cancer.
Pembroke Dock Explosion: Reporter Lizz Pearson heads for west Wales to find out about an explosion in 1942 which killed 19 trainee bomb disposal officers. The Sunderland Trust which is researching this incident is trying to find relatives of those that died.
Producer: Nick Patrick
A Pier Production for BBC Radio 4.
Last on
Broadcast