Main content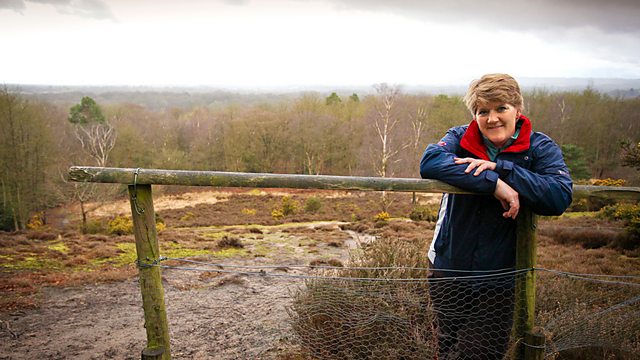 Clare goes walking in Northumberland with Kelly and Carolyn, whose close friendship is mirrored by the connection between their dogs, Mel the border terrier and Kizzy the lurcher.
Clare Balding is walking with dogs (and their owners) in this series of Ramblings.
Programme 3: Alnmouth, Northumberland
If you go walking with a dog, something extraordinary happens: complete strangers will talk to you. Sometimes this doesn't go any further than a regular 'good morning' but occasionally strong friendships are formed.
On this week's Ramblings Clare Balding goes walking in rural Northumberland with Kelly Smith and her friend Carolyn Ryan. They met while dog-walking and struck up a close friendship which is mirrored by the incredibly strong connection between their dogs: Mel the Border Terrier and Kizzy the Lurcher.
The walk begins in Kelly's kitchen, where her partner (the author Val McDermid) explains why a Border Terrier was such an obvious choice of dog for this neck of the woods. Then (leaving Val behind to make bacon sandwiches for their return), Clare, Kelly and Carolyn head down to the beach for a bracing, uplifting walk. Kelly and Carolyn explain how their friendship works, and how - despite an initially difficult start their dogs are now inseparable.
Producer Karen Gregor.
Featured in...
Listen to a collection of 30 top editions of Ramblings, presented by Clare Balding.