Main content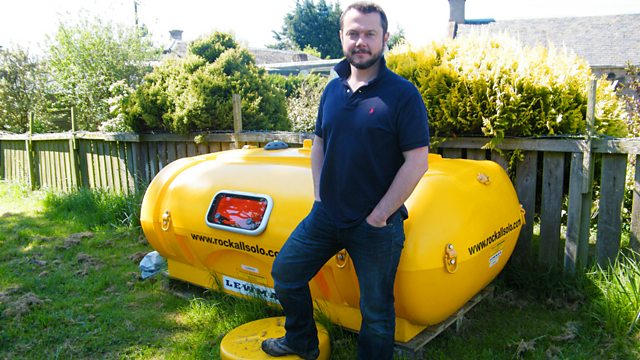 Rock On, Rockall
In a celebration of British eccentricity, Pennie Latin sets sail with adventurer Nick Hancock as he attempts to land on the tiny islet of Rockall.
1/1
Rockall is a 70 foot high lump of rock 250 miles out in the Atlantic from the Western Isles, that brings out the best in British eccentricity. Until recently more people had been to the moon than Rockall, but now it attracts adventurers, patriots, artists and environmentalists who are drawn to the charms of this guano coated, wave lashed chunk of granite.
Pennie Latin sets sail with adventurer Nick Hancock as he attempts to land on Rockall. Along the way, Pennie hears from members of the Rockall Club, like former SAS man Tom McClean, who spent 40 days living there to support British claims of sovereignty, and Al Baker who occupied the rock for 42 days as part of a Greenpeace campaign, renaming it Waveland.
Then there's Ben Fogle, who has failed, twice, to land on Rockall, and Nick gets some expert expedition advice from Mark Beaumont following his own Atlantic rowing adventure.
Since the Royal Navy annexed Rockall on behalf of Her Majesty Queen Elizabeth II in 1955, comedians have satirised our British obsession with owning the waves, and just last month Runrig brothers Rory and Calum McDonald released their first solo album, The Band from Rockall, full of transatlantic inspired song.
As Pennie discovers, Nick has set himself quite a challenge. It's only possible to leap onto Rockall in perfect weather conditions, and even then you might get swept off by the powerfull swell. Pennie will be there to capture the unfolding adventure,and perhaps, as she comes face to face with the rock herself, might finally understand the mysterious attraction Rockall holds for many a British eccentric.
Let's hope Nick rocks on Rockall.
Last on
Broadcasts