Main content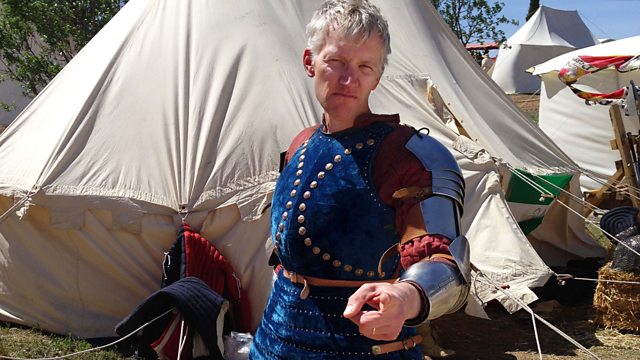 05/06/2012
Tom Holland presents the popular history magazine programme in which listeners and leading researchers share their passion for the past.
Tom Holland presents Radio 4's popular history programme in which listener's questions and research help offer new insights into the past.
Irish Deserters in the British Army: Making History listener Paddy Reid from County Dublin in the Irish Republic wrote to the programme with the story of his father who, aged 17, deserted from the Irish Army to fight for the British during the Second World War. Having served in India and Burma Paddy's father returned home to Ireland in 1946 and was then effectively barred from employment for the best part of 16 years because many regarded him as a traitor. As the debate about amnesty for these men goes on in Dublin, Tom Holland talks to Paddy and to Professor Brian Girvin who is the Co-Director of the Volunteers Project at University College Cork.
Chalk: Patricia Nash in Basingstoke is working on a project to ensure that every public right of way in Hampshire is marked on a definitive map. Her research has meant that she has looked at hundreds of old maps and she is amazed at the number of chalk workings that are shown. 'What were they for', she asks? Making History's Simon Evans joined archaeologist Dr Matt Pope on the South Downs to find out more.
Richard Cromwell: Den Cartlidge heard our recent programme about the English Civil War and the Long Parliament. He asks why Richard Cromwell's short tenure as Lord Protector is so often ignored? Tom Holland talks to Professor Ronald Hutton from the University of Bristol.
Abebe Bikali: Helen Castor talks to the author Simon Martin about the Ethiopian runner whose barefoot victory in the Olympic marathon in Rome in 1960 paved the way for the African domination of distance running that we are familiar with today.
Producer: Nick Patrick
A Pier Production for BBC Radio 4.