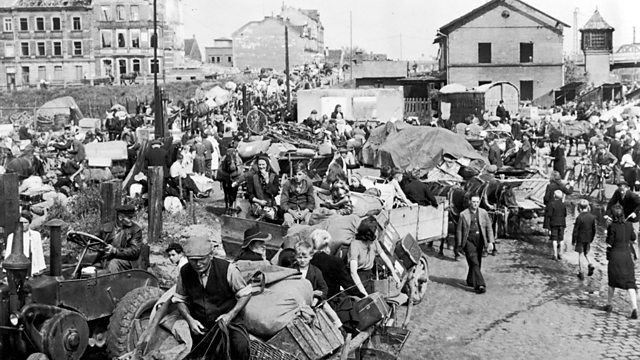 Morgenthau Plan and post-war Germany
Michael Portillo remembers the Morgenthau Plan which aimed to strip post war Germany of its industry and turn it into an agricultural country. It was replaced by the Marshall Plan.
Many of us remember the Marshall Plan, the US programme to rebuild post war Europe. Far less is known about the Morganthau Plan (also drawn up in Washington a few years earlier) which aimed, amongst other things, to destroy German industry after the country had surrendered. Winston Churchill also signed up to the plan which would turn Germany into an agrarian "pastoral" society, unable to manufacture the machinery of warfare in the future. Michael Portillo examines the Morganthau Plan and discovers it was in fact drafted by a Soviet agent working high up in the US Administration. He considers the implications of this, looks at how far the plan was implemented and asks why we have forgotten to remember it.
Producer Neil McCarthy.
Last on
Featured in...
A collection of Radio 4 programmes about Germany.

Programmes looking at the challenges facing modern Germany and providing context.

Michael Portillo revisits great moments of history which conceal other important events.