Main content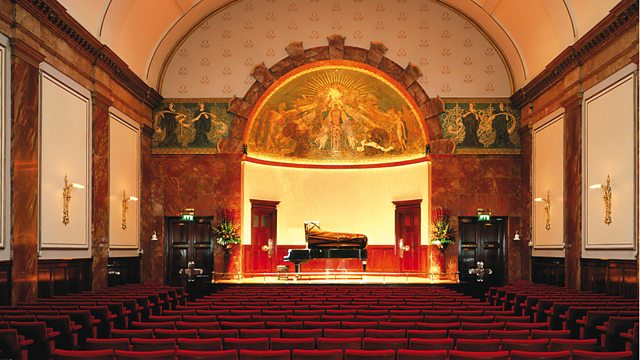 Angela Hewitt - Couperin, Faure, Rameau
Renowned pianist Angela Hewitt plays an all-French programme at the Wigmore Hall in London. With excerpts from Couperin's Pieces de clavecin, Faure nocturnes and a Rameau suite.
Live from Wigmore Hall, London
Presented by Catherine Bott
Known for her refined performances of Bach's repertoire, pianist Angela Hewitt brings the same sensitivity and finesse to her interpretations of French music.
Her Wigmore Hall programme features selections from Couperin's four published books of harpsichord music, as well as Faure Nocturnes and Rameau's Suite in A minor.
Couperin (from Second livre de pièces de clavecin, 6e ordre):
Les moissoneurs
Les langueurs-tendres
Les Baricades mistérieuses
Le moucheron
(from Troisième livre de pièces de clavecin, 14e ordre):
Le rossignol-en-amour
(from Quatrième livre de pièces de clavecin, 26e ordre):
La pantomime
(from Seconde livre de pièces de clavecin, 8e ordre):
Passacaille
Fauré
Thème et Variations in C# minor Op. 73
8.15pm INTERVAL
Fauré
Nocturne No. 5 in Bb Op. 37
Nocturne No. 6 in Db Op. 63
Nocturne No. 13 in B minor Op. 119
Rameau
Suite in A minor from Nouvelles suites de pièces de clavecin
Angela Hewitt (piano).