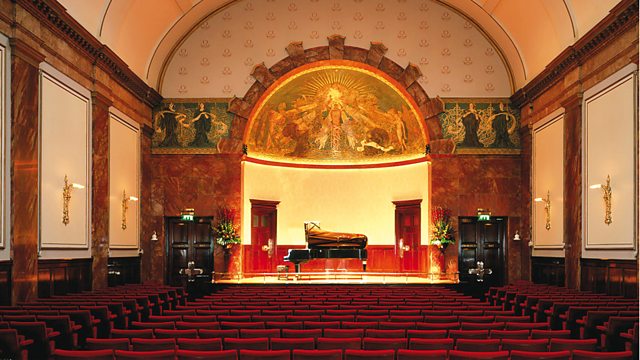 Phantasm - Dowland, Lawes
Phantasm, the award winning viol consort formed in 1994, are joined by lutenist Elizabeth Kenny and organist Daniel Hyde live at the Wigmore Hall in a programme of music by John Dowland and William Lawes.
Dowland was acclaimed as one of the finest lutenists of his time in his native England but was also influential on the Continent where he spent much of his career. The next generation saw the emergence of Salisbury-born William Lawes who wrote extensively for voices and instruments. Tonight we hear two of his Setts with organ and a Royall Consort.
Presented by Catherine Bott.
Last on