Main content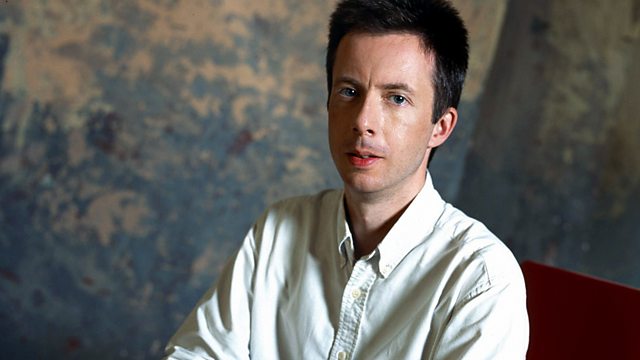 John Shea presents music from Austrian performers. Haydn: Symphony No 8. Bach: Toccata and Fugue, BWV565. Mozart: Twelve Variations, K500. Dvorak: Serenade in D minor, Op 44.
John Shea presents some of Austria's finest musicians - the Vienna Boys' Choir sings a Haydn motet and Nikolaus Harnoncourt conducts the period instruments of his Concentus Musicus in an early symphony by Haydn and a starry line up of soloists in a masterful cantata by J.S. Bach
Haydn Symphony No. 8 in G, Hob. I/8 'Le soir'
Concentus Musicus Wien, Nikolaus Harnoncourt (conductor)
approx 2.25
Bach Toccata and Fugue in D minor, BMV 565
Gunther Rost (organ)
approx 2.35
Bach Cantata: Wir müssen durch viel Trübsal in das Reich Gottes eingehen, BWV 146
Genia Kühmeier (soprano)
Bernarda Fink (contralto)
Kurt Streit (tenor)
Matthias Goerne (bass)
Concentus Musicus, Vienna,
Arnold Schoenberg Chorus
Nikolaus Harnoncourt (conductor)
approx 3.05pm
Mozart Twelve Variations on an Allegretto in B flat, K. 500
Robert Levin (Mozart's fortepiano)
approx 3.10pm
Mozart Three Piano Trio Movements, K. 442
Completed Robert Levin (European Première)
Allegro in D minor
Tempo di Menuetto in G
Allegro in D
Robert Levin (Mozart's fortepiano),
Frank Stadler (Mozart's violin)
Soloist: Peter Sigl ('cello)
approx 3.25pm
Haydn The Storm, Hob. XXIVa:8, madrigal
Vienna Boy's Choir, The Prague Chamber Orchestra, Aleksandar Markovic (conductor)
approx 4.00pm
Dvorák Serenade in D minor, op. 44
Vienna Virtuosi.