Main content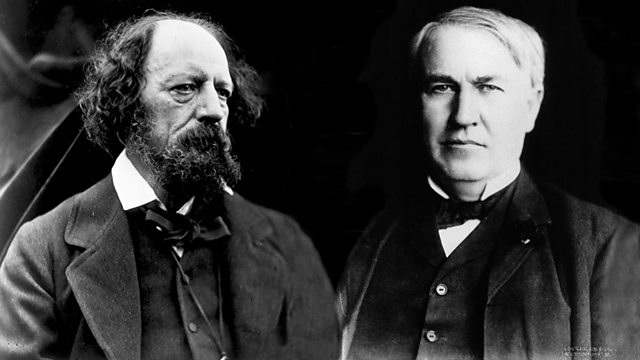 Tennyson and Edison
David Pownall's play imagines stormy negotiations over a poem between two towering but very different geniuses of the Victorian era. With Richard Johnson and Toby Stephens.
Another chance to hear this play as part of a season on Radio 3 and 4xtra of work by the veteran radio dramatist David Pownall.
Alfred Lord Tennyson (RICHARD JOHNSON) spent half a century mourning his college pal Arthur Hallam. He laboured for decades on an epic poetic tribute to him. So, in Pownall's wry comedy, when inventor and businessman Thomas Edison (TOBY STEPHENS) - a very different kind of genius - asks Tennyson for a short poem to promote his new phonograph, there can only be one choice.
Lord Alfred Tennyson ..... Richard Johnson
Thomas Edison ..... Toby Stephens
Emily and Queen Victoria ..... Sian Thomas
Steigler ..... Sam Alexander
Arthur ..... Carl Prekopp
Hallam ..... Patrick Brennan
Sheela Na Gig ..... Tracy Wiles
Verger ..... Robert Blythe
Directed by Peter Kavanagh
First broadcast in June 2012.
Last on