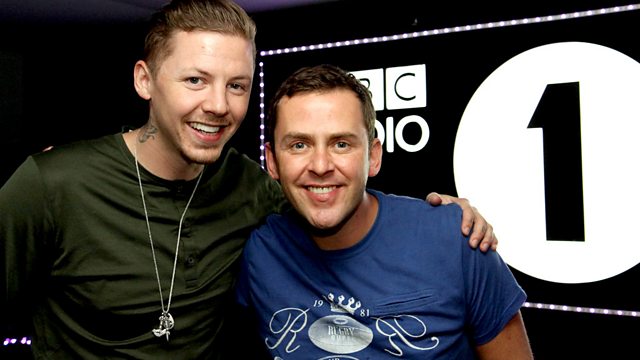 Thursday: Professor Green drops in
Pro Green is on the show to talk about his new single Remedy, plus what he's been up to at the BBC's Hackney Academy this week.
Also today, it's a 1Xtra DJs special! Sarah-Jane Crawford from the lunchtime show gets wet in another episode of Innuendo Bingo with Chris, plus Vis from 1Xtra's Ace & Vis joins in with Oh! What's Occuring?
Last on