Main content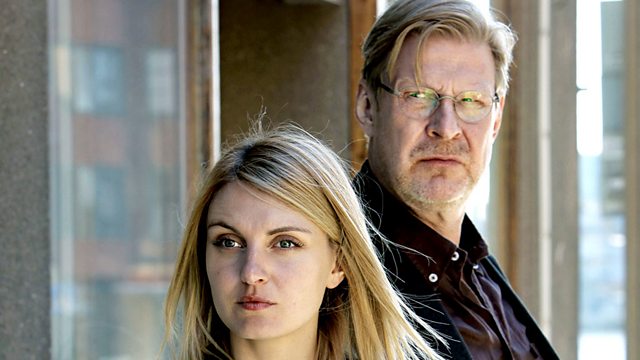 The Cursed One: Part 1
Swedish crime thriller. With his life and career on the skids, profiler Sebastian Bergman helps police in his home town solve the murder of a teenage boy.
Brilliant, difficult and politically incorrect, Sebastian Bergman is one of Sweden's leading police profilers. His life and and career are on the skids when he returns to his home town, two weeks late for his mother's funeral but just in time to help the local police solve the brutal murder of a 15-year-old boy.
In Swedish with English subtitles.
More episodes
Previous
You are at the first episode
Credits
| Role | Contributor |
| --- | --- |
| Director | Daniel Espinosa |
| Writer | Michael Hjorth |
| Writer | Hans Rosenfeldt |
| Producer | Henrik Widman |
| Music | Jon Ekstrand |
| Sebastian Bergman | Rolf Lassgard |
| Ursula Anersson | Gunnel Fred |
| Torkel Hoglund | Tomas Laustiola |
| Vanja Lithner | Moa Silen |
| Billy Rosen | Christopher Wagelin |
| Roger Eriksson | Charlie Gustafsson |
| Lisa Hansson | Julia Sporre |
| Leo Lundin | Marcus Vogeli |
| Clara Lundin | Pia Edlund |
| Lena Eriksson | Charlotta Jonsson |
| Ragnar Carlsson | Jan Modin |
| Petra Andersson | Anne-Li Norberg |
| Ursula Andersson | Gunnel Fred |
| Frank Clevén | Henrik Dahl |
| Torkel Höglund | Tomas Laustiola |
| Polischef Hanser | Charlotta Larsson |
| Billy Rosén | Christopher Wagelin |
| Husse | Emilie Jonsson |
| Äldre man | Mans Westfelt |
| Poliskvinna i Malmköping | Vanja Blomkvist |
| Beatrice Strand | Lena Mossegard |
| Ulf Strand | Jakob Hultcrantz Hansson |
| Johan Strand | Fabian Bernhardson |
| Kvinna 1 | Mia Hana Hansson |
| Kvinna på tåg | Monica Alboronoz Whilely |
| Motellportier | Kemal Gorgu |
| Polis i Malmköping | Kristofer Kamiyasu |
| Internatelev | Simon Settergren |