Main content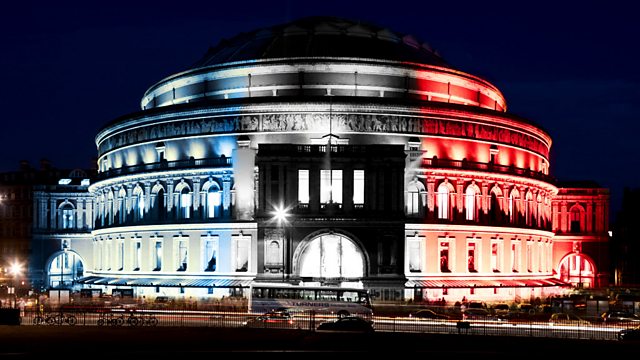 The French East End
As London's French community expands beyond South Kensington, Lucy Ash meets the Gallic East Enders. From 2012.
On a head count, the British capital has long been the sixth biggest French city, boasting more French people than Nantes, Strasbourg or Bordeaux.
London's French community is racially and culturally diverse. It has grown far beyond the bourgeois confines of 'Frog Valley' in well-heeled South Kensington. Lucy Ash meets some of the new Gallic Eastenders and asks what their stories can tells us about the current state of France and her former colonies.
The East End's French connection goes back to the 17th Century when Charles II offered sanctuary to tens of thousands of persecuted French Protestants. Lucy visits Spitalfields, where many of the Huguenots settled.
The Huguenots came to the UK to escape prejudice at home - so are there any modern day parallels? One unlikely Gallic outpost is New VIc in Newham, London's biggest 6th form college. It can't really compete with the Lycee Charles de Gaulle in Kensington but it does have a high number of Francophone pupils and the demographics are very different. These are mainly non-white students from France's Overseas Departments or former colonies, places like Reunion, Guadeloupe and Algeria. They crossed the channel partly because they hope learning English will improve their chances of getting a job and partly because of perceived racial prejudices in the French system.
The head teacher Eddie Playfair is a pragmatic Brit with a background in Corsica. He says that finding a job in France is often tough, as payroll taxes and bureaucracy make employers wary of taking on new staff. For non-white applicants it is even worse.
Lucy discovers another group of young French people in Hackney. Most of them are designers, artists or work in cutting edge digital media outfits. Malika Favre, who has just done a cover for the Penguin edition of the Kama Sutra, says she finds London a more creative environment and she find English 'hypocrisy' is good for business.
Producer: Lucy Ash
First broadcast on BBC Radio 4 in May 2012.
Last on
Chris Bowlby discovers how new populist parties are re-shaping European politics.

Allan Little looks at key moments and issues that brought the EU to the current crisis.
Broadcasts