Main content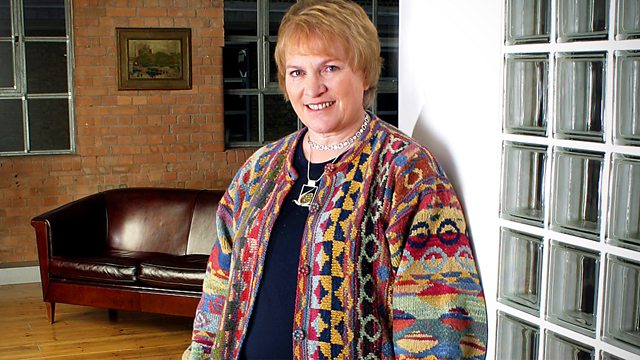 Jack Lowden, Bernard Lynch, Bobby Teale, Sophie Dickens
Libby Purves meets actor Jack Lowden; Bobby Teale, a former associate of the Kray twins; Bernard Lynch, an openly gay Catholic priest; and sculptor Sophie Dickens.
Libby Purves meets actor Jack Lowden; Bobby Teale, a former associate of The Kray twins; Bernard Lynch, an openly gay Roman Catholic priest and sculptor Sophie Dickens.
Actor Jack Lowden plays athlete and devout Scottish Christian Eric Liddell in the new stage production of the film 'Chariots of Fire' directed by Edward Hall. The play tells the stories of Liddell and Harold Abrahams who both won gold medals at the 1924 Olympics in Paris. 'Chariots of Fire' is at the Hampstead Theatre in London.
Bernard Lynch is an openly gay Roman Catholic priest. Ordained in 1971, he spent two years as a missionary in Zambia before being sent to New York for postgraduate studies. For 15 years he was Theological Consultant to the Board of Directors of Dignity New York -- an organisation for Lesbian, Gay, Transgendered and Bisexual Catholics and their friends. He founded the AIDS/HIV Ministry of Dignity New York in 1982, which continues its work to the present day. In 1998 he married, in the presence of a Catholic priest, his life partner. They had their Civil Partnership in 2007. Last year he was suspended by his order the Society of African Missions because of his comments at the Protest the Pope march in 2010. His book 'If It Wasn't Love, Sex, Death and God' is published by Circle Books. His previous book, 'A Priest On Trial' was published by Bloomsbury.
Bobby Teale and his brothers, David and Alfie were part of notorious Kray twins' circle - they were part of the Firm. Bobby was initially drawn to the twins' glamorous world but after he witnessed Ronnie and Reggie becoming more violent, he turned his back on the brothers and became a police informant. Bobby's evidence helped the police convict the Krays. He then fled the country and it wasn't until forty years later that he was reunited with his brothers who'd thought he was dead. Their story is told in 'Bringing Down The Krays', published by Ebury Press.
Sophie Dickens is a sculptor who uses muscular movement, the power beneath the skin, to characterise her work. To celebrate athleticism in this Olympic year, she was commissioned to make a judo sculpture by the British Judo Association. She then created a bronze sporting series that includes sequences of athletes in sports such as fencing, weightlifting, wrestling and gymnastics. These make up her solo show at the Sladmore Contemporary Gallery in London.
Producer: Paula McGinley.