Main content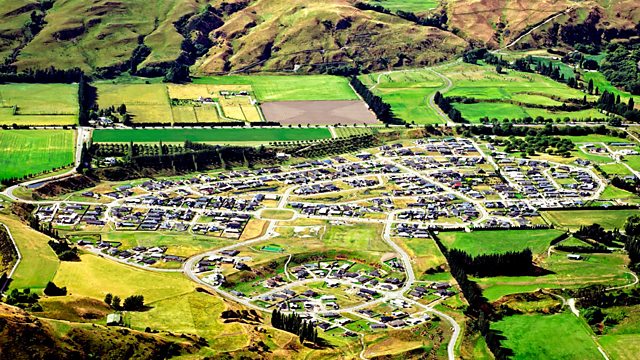 Houses v Fields
4 Extra Debut. As governments seek to encourage housebuilding, Anne McElvoy explores the never-ending conflict over our land. Is a green field better than a human home?
Which is a better use of our land? A beautiful green field, or a human home? We have long tied ourselves in knots trying to answer this question. Anne McElvoy ploughs the BBC archive to unearth the tangled roots of one this country's great, eternal inner conflicts.
Anne listens to a stinging mid-century polemic against new 'ribbon developments'. And she finds out which writer was so incensed at suburban sprawl that she burned cardboard models of suburbs in her garden.
But she also hears interviews with those who had managed to flee the slums and who were enraptured by the fresh air on new estates. One ex-EastEnder is agog simply at the fact that she has running water upstairs.
In this new, planning-friendly world, Prime Minister Winston Churchill broadcast to the nation on the virtues of the new emergency pre-fabricated houses - complete with "excellent baths". He expresses impatience with those who would "plan every acre" to ensure the landscape was not spoiled.
But she also hears the rough reception that greeted the Minister who ventured to Stevenage to extol the virtues of the coming new town.
This opposition to new building on ancient fields came to a new crisis in the 1980s when the boom in the south east led to extraordinary tensions. Environment Secretary Nicholas Ridley backed plans to build new settlements in the Home Counties. Protestors burned him in effigy in a Hampshire field.
And with the Coalition Government trying to encourage development while empowering local communities, Anne asks Planning Minister Nicholas Boles how he is trying to resolve the struggle between houses and fields.
With Nicholas Boles, John Carey, Juliet Gardiner, Tristram Hunt, Roger Scruton, Christine Whitehead
Producer: Phil Tinline.
Last on