Main content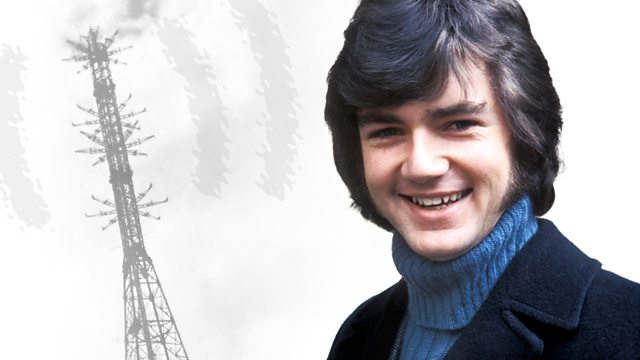 Noel Edmonds tells the story of Luxy, the original pop music station in the UK. The first commercial radio station's popularity boomed until the outbreak of World War II.
Noel Edmonds tells the story of the original pop music station in the UK - Radio Luxembourg. It was hugely influential for millions of 'under the bedclothes listeners' starved of 60s pop music but frustrated by the signal that faded in and out. This month marks the 80th anniversary of the first test transmissions to Britain - a full service started in 1933 and it is 20 years ago that it finally closed down to UK listeners.
The first 'jock' in 1933 was Stephen Williams but then remember all these stars who broadcast on 208: Tony Blackburn, Steve Wright, Chris Moyles, Pete Murray, Jimmy Young, Jack Jackson, Roy Plomley, Jimmy Savile, Dave Cash, Simon Dee, Teddy Johnson, Peter Powell, Kid Jensen, Paul Burnett, Rosko, Brian Matthew, Shaw Taylor, Hughie Green, David Jacobs, Don Moss, Barry Alldis, Alan Dell, Alan Freeman, Keith Fordyce, Kent Walton, Kenny Everett, Bob Harris, Tony Brandon, Tommy Vance, Neil Fox, Tony Prince, Mike Read, Stuart Henry, Dave Christian, Mark Page, Sandy Beech and someone called Noel Edmonds - who started his radio career there.
PART 1
Noel takes us back to 1932 and preparations to fire-up the mighty Junglinster transmitter on a long-wave frequency Luxembourg didn't actually own. Once on air commercial radio then came to the UK for the first time much to the chagrin of the BBC, but popularity boomed until the outbreak of World War 2. We hear about William Joyce and his treachery, but then it was back to business after the war in 1946. During the 1950s the station kept several paces ahead of the BBC and pulled in millions of listeners who were captivated by the popular music and presenters. But then in 1964 came the pirate ships in the North Sea.