Main content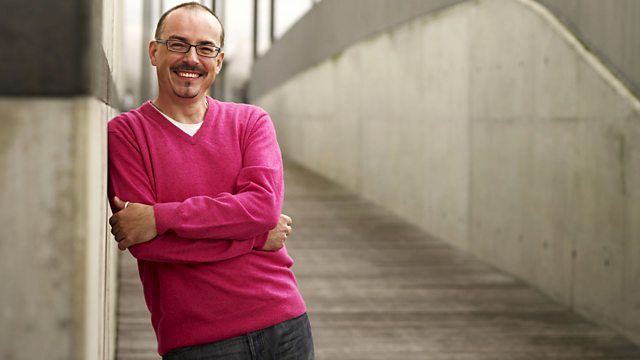 Venice Baroque - L'Olimpiade
From the Queen Elizabeth Hall in London, Andrew McGregor presents a performance of Act 1 of L'Olimpiade, with a libretto by Metastasio and music by various composers.
Metastasio's L'Olimpiade - an Olympian 'best seller' set by sixteen composers
Andrew McGregor presents Metastasio's tale of friendship, loyalty and passion as depicted against the back drop of the Ancient Olympic Games. In this performance live from the Queen Elizabeth Hall, sixteen of the leading operatic composers of the eighteenth century vie with one another in their settings of the great poet's tale.
Metastasio's L'Olimpiade is presented as a pasticcio with music by Caldara, Vivaldi, Pergolesi, Leo, Galuppi, Perez, Hasse, Traetta, Jommelli, Piccinni, Gassman, Myslivecek, Cherubini, Cimarosa and Paisiello, just some of the fifty or so composers who followed Caldara's lead in 1733 with their settings of of Metastasio's Olympian drama. For decades L'Olimpiade was to be seen and heard in royal courts and public opera houses from Naples to Moscow and from London to Warsaw.
The egocentric noble son, Licida asks his more athletically inclined friend, Megacle to run a race using his name. As Licida excitedly compares himself to a racehorse, the unquestioning young hero, Megacle readily agrees, only to find out that the prize in this race is his teenage crush, Aristea. Megacle faces a tremendous conflict between love and duty and, in one of the most famous theatrical moments of the entire eighteenth century, he and Aristea bid one another farewell. Things are complicated when parents and oracles get involved and a command is given to kill the arrogant Licida on the altar. Can anything save the mad and inconstant, Licida?
Act 1: At the urgent request of his friend Licida, Megacle arrives in Elide, where Clistene, King of Sicione, has been appointed to host the Olympics.
approx 8.25pm
Interval - Twenty Minutes: Arne's Olympic Flop
The only known setting of Metastasio's L'Olimpiade by an English composer is one by Thomas Arne - and it has disappeared. Piers Burton-Page tells the story of one of the lesser-known catastrophes of English music
approx. 8.45pm
Act 2: Argene and Aristea are informed that Licida (i.e. Megacle) has won the race and Aristea is summoned to the arena
approx 9.15pm
Act 3: Argene restrains Aristea from following Megacle in suicide, while a fisherman saves Megacle. Licida in a fury attempts to kill the King and is condemned to die.
Argene ..... Luanda Siqueira (soprano),
Aristea ..... Ruth Rosique (soprano),
Megacle ..... Romina Basso (mezzo-soprano),
Licida ..... Delphine Galouu (mezzo-soprano),
Clistene ..... Jeremy Ovenden (tenor),
Aminta ..... Nicholas Spanos (countertenor),
Venice Baroque Orchestra
Andrea Marcon (conductor).
More episodes
Previous
You are at the first episode
Music Played
L'Olimpiade act 1

L'Olimpiade act 2

L'Olimpiade act 3