Main content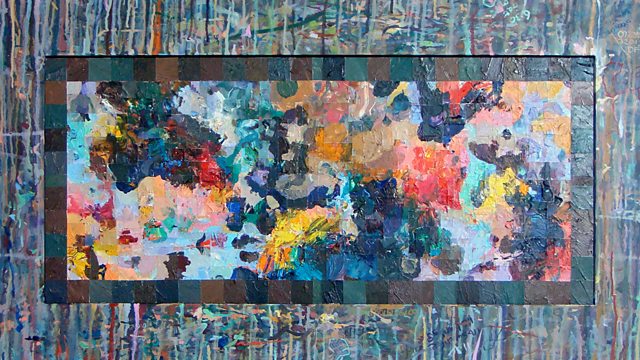 Tom Phillips, writing final TV episodes, Arnold Wesker at 80
Artist Tom Phillips on his 75th birthday, the writers of high-profile TV series discuss their experiences of how to manage final episodes, and reflections on Arnold Wesker at 80.
With Mark Lawson.
The artist Tom Phillips is celebrating his 75th birthday today. To mark this, his classic book A Humument is being reprinted which he first embarked on in 1966, and there is a new exhibition of his recent and early art works. Phillips discusses his constantly-evolving book, and his long-term artistic projects, including The Seven Ages of Man, which takes the form of a series of tennis balls covered in the artist's own hair.
The last episode of the award-winning medical drama House is being broadcast tonight. As Hugh Laurie says goodbye to his maverick role, the writers are playing with viewer expectations by titling the finale 'Everybody Dies'. Writers Sam Vincent, Stephen Churchett and Matthew Graham, who were behind the final episodes of Spooks, Inspector Morse, Ashes to Ashes and Life on Mars, discuss the challenges of wrapping up a hit series.
On the day Arnold Wesker celebrates his 80th birthday, young playwrights Ryan Craig and Amy Rosenthal discuss the influence of Wesker's plays on their own work and whether he has changed the course of British theatre.
Producer Jerome Weatherald.
Chapters
How to write a final episode

Writers Sam Vincent, Stephen Churchett and Matthew Graham discuss the challenges of wrapping up a hit series.

Duration: 12:46

Arnold Wesker

Ryan Craig and Amy Rosenthal discuss the influence of Arnold Wesker.

Duration: 07:31

Tom Phillips

Interview with the artist Tom Phillips.

Duration: 08:11