Main content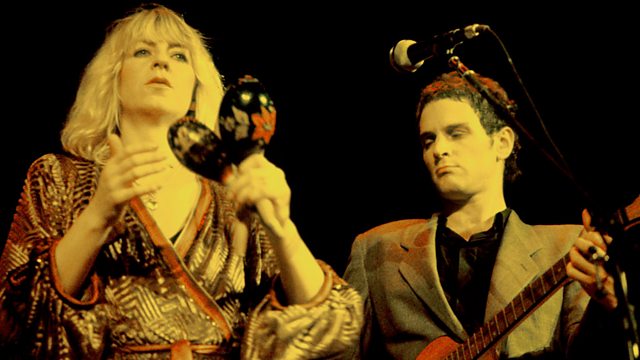 Fleetwood Mac - Tusk
Music critic Pete Paphides tells the story behind Fleetwood Mac's Tusk, originally released in 1979, in his series exploring significant follow-up albums. From May 2012.
Music critic Pete Paphides tells the story behind three 'follow-up' albums - from Dexys Midnight Runners, Fleetwood Mac and Suede - with tales of musical pressure, creative differences, personal politics and mixed results.
How many bands have found themselves with a massive and often unexpected hit album, only to struggle with the creation of their next opus? Sometimes the follow-up exceeds the first album, but often nerves kick in and bands are removed from the very stimulus that created their magic in the first place, finding themselves in a world of creative confusion, sycophants and accountants.
Pete Paphides talks to musicians, producers, and critics to explore the stories of follow-up albums with the same expert knowledge he brought to Lost Albums.
Programme 2: Fleetwood Mac - Tusk
How do you follow a record that sells 21 million copies worldwide and spends over 30 weeks at number one in the US album chart?
The answer is Tusk - the album Fleetwood Mac recorded in the wake of 1976's Rumours.
Despite joining the band just three years previously, this was the record that saw Lindsey Buckingham impose his will on Fleetwood Mac using the studio as a crucible in which he shovelled intra-band infidelities and his new-found love of punk.
In 1979 it was deemed a failure, nicknamed "Lindsey's folly" from industry insiders. After 35 years, it has been reappraised as their boldest, most forward-looking release, "a peerless piece of pop art", influencing Radiohead and REM.
Produced by Laura Parfitt
A White Pebble Media Production for BBC Radio 4
Last on
Broadcasts

Featured in...
Download a brand new episode each week & listen on demand to the full collection.

From Armstrong to Zappa - music documentaries from the Radio 4 archive.