Main content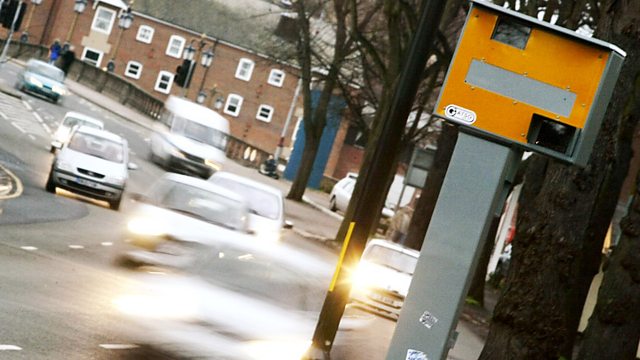 Flood insurance, driving with 12 points, Swedes on Twitter, and accessing your medical records online
Why the government wants us all to be able to access our medical records online, the latest on flood insurance, and why are so many motorists with 12 points still driving?
Why are more than 10% of motorists who have the maximum 12 points on their driving licence still on the road?
The government wants all of us to be able to access our GP records online by 2015 - we'll look at the pros and cons of their strategy.
How rail passengers who make a genuine mistake are being threatened with big fines. The watchdog Passenger Focus has heard nearly 400 complaints, but they believe it's the tip of the iceberg.
Why the Swedish government asks citizens to tweet on their account.
Also, a voluntary agreement between the government and the insurance industry- which ensures people in high risk flood areas can get affordable insurance - runs out in June 2013. So what will take its place? And why is it taking so long?
Presenter - Winifred Robinson
Producer - Vibeke Venema.
Clips

Chapters
Drivers with 12 points

Why are more than 10% of motorists with the maximum number of 12 points on their driving licence still on the road?

Duration: 06:57

Flood Insurance

Time is running out to complete a deal ensuring that people living in areas at serious risk of flooding will still be covered when the current agreement runs out in July 2013.

Duration: 07:33

Radioactive Contamination

Another MOD site will be examined for radioactive contamination, linked to the use of glow-in-the-dark paint in Second World War aircraft.

Duration: 05:23

Parental Phone Control

This week a new mobile phone network was launched, which promises to give parents total control over their child's mobile phone use.

Duration: 07:48

Rail Passenger Fines

A report by the watchdog Passenger Focus found hundreds of innocent rail passengers were fined unfairly.

Duration: 06:22

NHS Information Strategy

The government would like everyone to be able to access their GP medical records online by 2015. What does it mean for patients?

Duration: 10:39

Twitter in Sweden

The official government twitter account is buzzing with talk about sex, as a different person takes over the account every week.

Duration: 08:31