Main content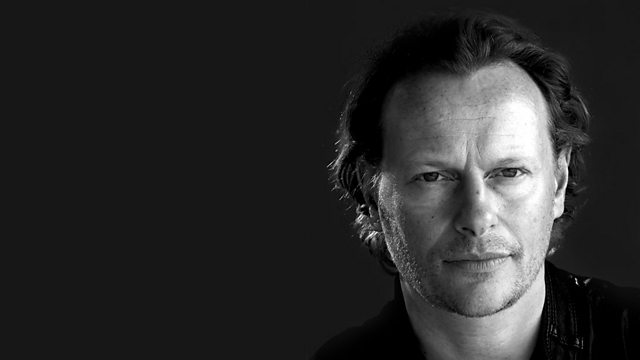 Jodie Whittaker, Neil Stuke, Michael Wood and Jay Rayner
Clive Anderson is joined by Neil Stuke, Jodie Whittaker, historian Michael Wood and Jay Rayner for an eclectic mix of conversation and comedy, with music from The Imagined Village.
Clive's on the road with historian Michael Wood, whose BBC Two series 'The Great British Story: A People's History' charts Great Britain's remarkable past, from the perspective of ordinary people. Accompanying the series is a BBC Learning tour, with experts at each event to help interpret historical artefacts and give tips on how they can be preserved. 'The Great British Story: A People's History' starts on Friday 25th May at 21.00.
Clive Attacks The Block with actress Jodie Whittaker, who's about to perform the title role of Antigone at London's National Theatre. Jodie stars alongside Christopher Eccleston as Creon, who, desperate to gain control over a city ravaged by civil war, condemns his niece Antigone to be buried alive. 'Antigone' is at the Olivier from 30th May until 21st July.
Nikki Bedi has a lousy night out with restaurant critic and broadcaster Jay Rayner, who has a bee in his bonnet about a fly in his soup! Jay's new ebook is a collection of his most scathing and hilarious restaurant reviews. He's eaten there so that you don't have to! 'My Dining Hell: Twenty Ways To Have A Lousy Night Out' is available from 1st June.
Clive's Game On with actor Neil Stuke, who's currently starring in 'Six Actors In Search Of A Director'. Steven Berkoff's latest play sees six actors on a movie set waiting for their call. Until then, they are in limbo, needing the director to bring them to life. 'Six Actors In Search Of A Director' is currently at Charing Cross Theatre until 23rd June. "Action!"
Music comes from folk and ethnic rhythm collective The Imagined Village, who perform 'Winter Singing' and 'The Guvna' from their album 'Bending The Dark'.
Producer Cathie Mahoney.
Listen to Loose Ends anytime, anywhere.