Main content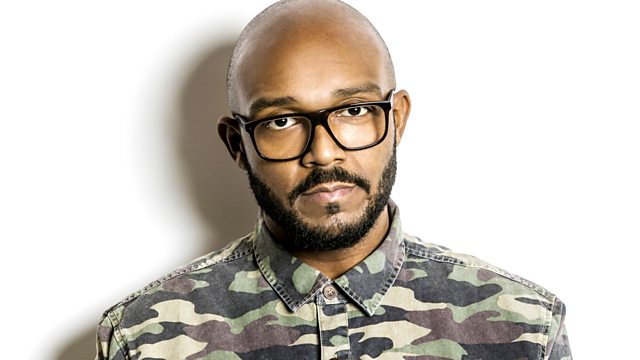 Brand new music from Plan B, Knife Party and Foreign Beggars
Rudimental drops a guest mix, plus your daily dose of dubstep with resident Modestep.
Brand new music tonight from Plan B, Knife Party and Foreign Beggars featuring Donae'o.
Rudimental provide one HEAVY Guest Mix, featuring tracks from the likes of Outkast, Wiley and Prince.
We reload some more Dubstep Downloads, tonight: Rusko, Cutline and Zed's Dead.
David Stewart's 'Lay On The Bonnet' is the Jam Hot record of the week.
PLUS your Daily Dose of Dubstep comes courtesy of Modestep.
Music and featured items
1Xtra Exclusive: Plan B 'Lost My Way'

Brand New Plan B with 'Lost My Way'.

Duration: 05:47

Jam Hot: David Stewart

David Stewart's 'Lay On The Bonnet' is the Jam Hot record of the week.

Duration: 05:41

Exclusive: Knife Party 'Bonfire'

Mistajam get's the exclusive play of Knife Party's 'Bonfire'.

Duration: 06:43

Rudimental Guest Mix

Rudimental bring one HEAVY Guest Mix.

Duration: 26:18

Exclusive: Foreign Beggars 'Flying To Mars' feat. Donae'o

Exclusive: Foreign Beggars 'Flying To Mars' feat. Donae'o.

Duration: 03:43

Daily Dose of Dubstep with Modestep

Modestep bring your Daily Dose of Dubstep.

Duration: 58:18

1Xtra EXCLUSIVE

Jam Hot: David Stewart

Dubstep Download: Rusko

EXCLUSIVE

Rudimental in the Guest Mix

EXCLUSIVE

Dubstep Download: Cutline

Dubstep Download: Zeds Dead

Daily Dose of Dubstep with Modestep