Main content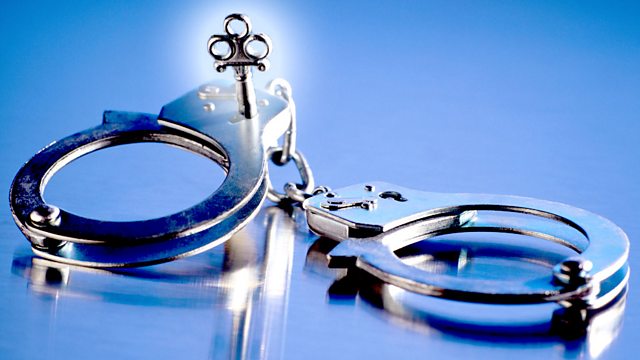 Two-part series following a 12-year-old cannabis user who becomes one of the first people in Britain to be dealt with through a combination of family therapy and home drug testing.
Kane is just twelve when he and thirteen year old friend are arrested in possession of cannabis. His drug use and his temper have spiralled out of control and he is now in trouble with the courts and at school, where he's on the brink of exclusion. He's also causing great upset to his parents, both from Bangladesh, who can't understand why he has gone so far from their control when his older sister has achieved good academic results and is very career focused. But none of this would make his story that unusual - instead we are following Kane because he's one of the first youngsters in Britain to be given intensive family therapy, coupled with home drug testing, as an alternative to custody. This series eavesdrops on the work of therapist Amanda Singh, from the Brandon Centre, as she attempts to change Kane's behaviour over a five month period.
This could well be his last chance to avoid being placed in secure accommodation and although the work going on with him and his family is costly it has been shown to be a very effective way of reducing re-offending by young people on the brink of being taken into custody. It also has the added advantage of stream-lining the various agencies already involved with a young person: Amanda places his parents at the centre of his care and effectively teaches them how to control him. His cannabis use is contributing to violent outbursts at home and at school and everyone - from teachers to parents - expresses dismay at how this once quiet and shy boy has spiralled so quickly out of control
Amanda is one of a team of multi-systemic therapists working under the London based Brandon centre but this approach is now offered in other parts of the country. She visits families three times a week and is contactable 24 hours a day as she sorts out how things have got so bad and tackles the family dynamics involved. This is not counselling - instead it's a mixture of strict parenting coupled with a zero tolerance of drug use. A behaviour contract is introduced - laying down acceptable and non- acceptable behaviour and home drug testing. Kane's compliance is either rewarded with treats and money or punished with the withdrawal of things like internet access, his mobile phone and even his favourite meals.
The power in the home shifts as a result but it isn't an easy transition and Kane's parents have to struggle with increased levels of violence as their son fights against the new order. They agree to the recording continuing because throughout the whole period they maintain some hope that things will work out and that their experiences might help others. Listeners eavesdrop on various aspects of the process - from work going in the home to meetings between teachers, the police and even the parents of other boys involved in drug dealing. Amanda also encounters the cynicism of some police officers who feel that Kane is one of a growing number of boys who have gone too far to be helped.
Kane's family are from Bangladesh and had high hopes that he would do well in school. His teachers trace the start of his troubles to the onset of puberty, when he suddenly shot up in height, towering above friends and feeling awkward about both his body and his racial identity. His head of year is keen to stop him from being permanently excluded but she tells Amanda that she fears what might happen next: "We've got nothing; we've got nothing to hold him. I was just thinking about all the routes, both punitive and non-punitive, that we could go down and I cannot see any of them making any difference to him. There is nothing that touches him - I am worried and I am worried about having him back here. I think it's right that we do take him back but I'm worried something bad will happen."
Amanda Singh is use to such concern but has seen tremendous results with families using this method: "Kane thinks he can threaten them, intimidate them and control the house. They have to not listen to those threats - but when he's being sensible you can see that he does want a different relationship with his parents, he wouldn't be standing in the room if he didn't. And they want a different relationship with him; they just need help to get to it, that's all.
Producer: Sue Mitchell.
More episodes
Previous
You are at the first episode