Main content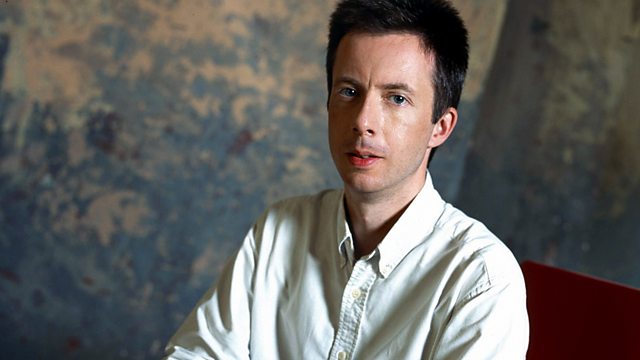 22/05/2012
John Shea presents a Prom from 2009, with Susanna Malki conducting the BBC Symphony Orchestra in Beethoven's Fourth Symphony and Berlioz's Te Deum.
John Shea presents a BBC Prom from 2009, Susanna Malki conducts the BBC Symphony Orchestra in Beethoven's 4th Symphony and Berlioz's Te Deum.
12:31 AM
Beethoven, Ludwig van [1770 -1827]
Symphony no. 4 (Op.60) in B flat major
BBC Symphony Orchestra, Susanna Mälkki (conductor)
1:05 AM
Berlioz, Hector [1803-1869]
Te Deum for tenor, chorus, orchestra and organ (Op.22)
Jorg Schneider (tenor), Simon Preston (organ), St Paul's Cathedral Boys' Choir, Trinity Boys' Choir, BBC Symphony Chorus, Bach Choir, Crouch End Festival Chorus, BBC Symphony Orchestra, Susanna Mälkki (conductor)
1:53 AM
Franck, Cesar [1822-1890]
Sonata for violin and piano (M.8) in A major
Alina Ibragimova (violin), Cédric Tiberghien (piano)
2:20 AM
Lalo, Edouard (1823-1892)
2 Aubades for orchestra
CBC Vancouver Symphony Orchestra, Daniel Swift (conductor)
2:31 AM
Haydn, Joseph (1732-1809)
Symphony No.44 in E minor, 'Trauer'
2:57 AM
Schumann, Robert (1810-1856)
Fantasiestücke (Op.12)
Kevin Kenner (piano)
3:23 AM
Suk, Josef (1874-1935)
Fantastic scherzo for orchestra (Op.25)
BBC National Orchestra of Wales, Richard Hickox (conductor)
3:37 AM
Larsen, Tore Björn (b. 1957)
Tre rosetter (Blomstre som en rosengard; En Rose saa jeg skyde; The loveliest Rose is found)
Fionian Chamber Choir, Alice Granum (director)
3:51 AM
Groneman, Johannes Albertus (1710-1778)
Flute Sonata in G major
Jed Wentz (flute), Balazs Mate (cello), Marcelo Bussi (harpsichord)
4:05 AM
Beethoven, Ludwig van (1770-1827)
6 Variations in F major (Op.34)
Theo Bruins (piano)
4:20 AM
Fasch, Johann Friedrich (1688-1758)
Sonata in D minor
Amsterdam Bach Soloists, Wim ten Have (conductor)
4:31 AM
Mendelssohn, Felix (1809-1847)
Ruy Blas - overture (Op.95)
BBC Symphony Orchestra, Jiří Bělohlávek (conductor)
4:39 AM
Giuliani, Mauro (1781-1829)
6 Variations for guitar and violin (Op.81)
Laura Vadjon (violin), Romana Matanovac (guitar)
4:48 AM
Stenhammar, Wilhelm (1871-1927)
Varnatt (Spring Night)
Swedish Radio Choir, Swedish Radio Symphony Orchestra, Stefan Sköld (conductor)
4:57 AM
Gilson, Paul (1865-1942)
Andante and Scherzo for cello and orchestra
Timora Rosler (cello), Flemish Radio Orchestra, Martyn Brabbins (conductor)
5:06 AM
Hartmann, Johan Peter Emilius (1805-1900)
Deux Pièces caracteristiques, Op.25
Nina Gade (piano)
5:19 AM
Telemann, Georg Philipp (1681-1767)
Suite for strings and continuo (TWV.55:g1) in G minor 'La Musette'
B'Rock
5:33 AM
Weber, Carl Maria von (1786-1826)
Concerto for clarinet and orchestra No.2 in E flat major (Op.74)
Kari Kriikku (clarinet), Finnish Radio Symphony Orchestra, Sakari Oramo (conductor)
5:56 AM
Fodor, Carolus Antonius (1768-1846)
Sonata in F sharp major (Op.2 No.2) (1793)
Arthur Schoonderwoerd (fortepiano)
6:14 AM
Tchaikovsky, Peter Ilyich (1840-1893)
Capriccio Italien (Op. 45)
Oslo Philharmonic Orchestra, Andrej Boreyko (conductor).