Main content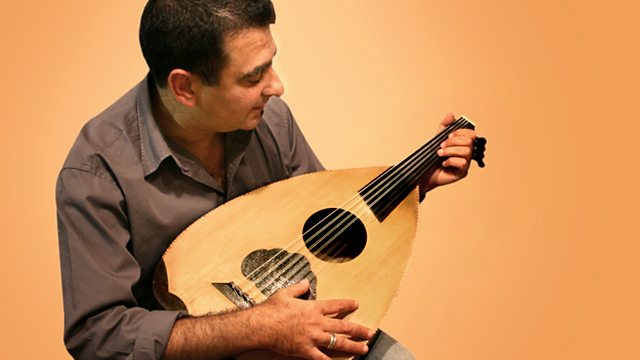 Episode 2
Moshe Morad presents highlights from the Jersusalem International Oud Festival. With a recital given by celebrated oud performer Taiseer Elias.
Moshe Morad presents more specially-recorded highlights from the 2011 Jersusalem International Oud Festival. Recorded last November at the Jerusalem Theatre, today's provgramme includes highlights from a concert of classical Arabic songs by Palestinian and Arab-Israeli artists, as well as a recital by one of the greatest Oud players of his generation: Taiseer Elias. Producer James Parkin.
Featured in...
This collection features our choice of musical highlights from across the globe.