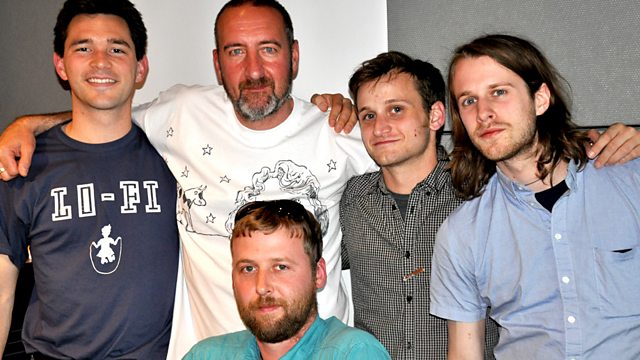 Peasant
Marc's got Peasant live in session for the first time, he's nice like that.
Peasant is the stage name of Damien DeRose who is a Pennsylvanian singer songwriter who started out in 2003. With three LPs under his belt and having shared the stage with some 6music favourites such as Dr Dog, Cursive and Sharon Van Etten to name a few, DeRose has just released his latest offering 'Bound for Glory' on Schnitzel Records.
It hasn't been all plain sailing for Damien though, there is a strange story of buying a boat that was sunk by Sea Lions, I'm sure we will find out more this evening in Peasant's debut session.
Last on