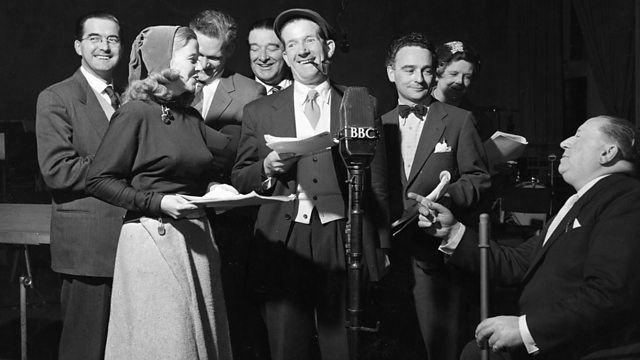 From 25/10/1949
Ted's horoscope is astoundingly accurate and George tries to solve a mystery.
Starring Ted Ray.
With Kitty Bluett, Peter Sellers, Patricia Hayes, Fred Yule and Leslie Perrins.
Ray's A Laugh - the successor to ITMA - follows the comedy exploits of Ted's life at home with his 'radio' wife Kitty, as well as in a variety of jobs. It ran from 1949-1961.
Scripted by Eddie Maguire and Ted Ray.
Music from Bob & Alf Pearson and The Beaux and The Belles.
BBC Dance Orchestra conducted by Stanley Black.
Producer: George Inns
First broadcast on the BBC Home Service in October 1949.
Last on