Main content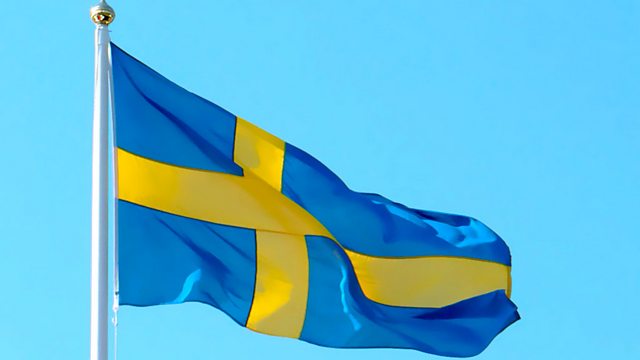 Sweden: Are Women Living the Dream?
Jenni Murray presents a live broadcast from the Swedish capital, Stockholm, to find out whether state-backed gender equality means women really are living the dream.
Sweden is a country that's rated top for gender equality, while its furniture finds space in our homes and our TV schedules make space for the latest Scandi-crime series,The Bridge. But what is life like for women in a country where shared parenting in the norm and childcare is unquestioningly subsidised by the state? Jenni Murray travels to the capital Stockholm to find out whether the egalitarian dream is all it's cracked up to be.
Presenter: Jenni Murray
Producer: Ruth Watts.
Chapters
Parenting

How equally do Swedish parents share the burden of parenting? Melanie Abbott joins us live from the Junibacken Museum in Stockholm where she has met a number of families.

Duration: 03:12

Childcare

Jenni discusses Sweden, the land of equality – shared parenting and subsidised childcare with British journalist Christine Demsteader, Writer Eva Cooper, and Author and Journalist, Maria Sveland.

Duration: 07:38

Nursery System

Melanie Abbott reports from a pre-school in Sundbyberg, Stockholm and observes a typical day for a Swedish child in pre-school and discusses the detailed curriculum they follow.

Duration: 06:18

Sweden: The Egalitarian Dream

Jenni is joined by Professor Drude Dahlerup and Inger Arnander, Senior Political correspondent; Radio Sweden to talk about why Britain look to Sweden as a place where equal rights have been enshrined.

Duration: 08:26

New Sweden: Social Policy Panacea

Why is Sweden the go-to destination for British politicians? Jenni is joined by Writer Eva Cooper, Inger Arnander Senior Political correspondent; Radio Sweden and Professor Drude Dahlerup.

Duration: 09:04

Culture

What is the attraction of Swedish culture, and what does it really say about the country that has produced it? Jenni speaks to Writer Eva Cooper and Journalist and Author Maria Sveland.

Duration: 06:36

Featured in...

A selection of programmes relating to the Nordic countries.

Programmes that explore feminist theory and its impact on the world.