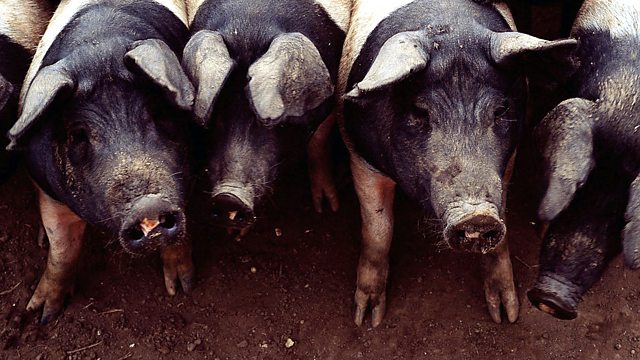 17/05/2012
Anna Hill hears about the government's ambitious plans to promote British produce in China.
Ahead of his visit to Shanghai and Nanjing, agricultural minister Jim Paice tells Farming Today why he thinks British farmers need to look further afield to China for export business. But it won't be an easy task, as the National Pig Association says America and other competitors are ahead of the game.
And should farmers be paid to feed birds? DEFRA plans to use extra money under environmental stewardship schemes to pay English farmers to install feeders along field borders during the 'hunger gap' - January to March. The plan is backed by the Game and Wildlife Conservation Trust. But shouldn't farmers be doing this anyway? Anna visits a farmer who already grows seedplants for birds.
Presented by Anna Hill. Produced by Clare Freeman in Birmingham.
Last on
Eight things we've learned from 80 years of Farming Today