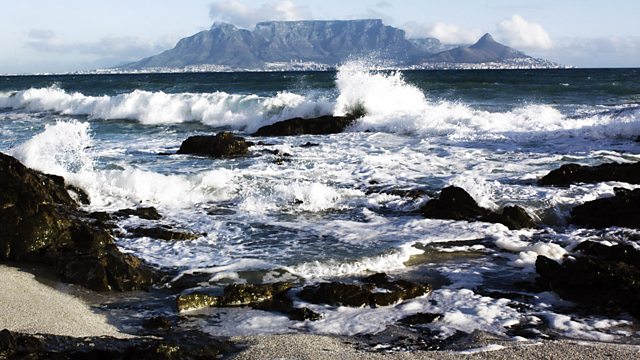 The Limpet and the Lugworm
3. The Limpet and the Lugworm.
The Limpet (played by Samantha Bond) and the Lugworm (played by Tony Robinson), reveal the truth about life in a rock pool, in the third of three very funny salty tales, written and introduced by Lynne Truss, with a soundscape by Chris Watson, and recorded at the QEH Theatre in Bristol as part of BBC Radio 4's 'More than Words' festival.
The Limpet is perched as usual on her rock, looking out at the horizon across the sea and dreaming of love and adventure. She's a wistful soul, a poet riven with angst. The Common Limpet has perfected the art of "staying put'. Its only when the tide comes in, that she can lift her heavy shell a fraction and move on a slime trail across the rock. But it's not all melancholic reflections, especially when she catches sight of her brasher neighbour, the American Slipper Limpet, and she heaves her shell across the rock in order to secure a romantic shell-a-shell!
The Lugworm spends his days burrowing in the sand. Lugworms live in U-shaped tunnels which they excavate by ingesting sand, passing it through their body and ejecting it. The ejected sand forms the little coiled castings of sand seen on sandy beaches near rock pools. It's a pretty lonely existence living in a burrow, swallowing sand all day, but the Lugworm amuses himself by singing gloomy hymns. Between the hymns, he wonders what life would be like outside his burrow and talks with religious fervour of 'THE GREAT BEAK ', and then much to his excitement, the discovers the truth about 'The Great Beak' with dramatic consequences.
Limpet : Samantha Bond
Lugworm : Tony Robinson
Written and introduced by Lynne Truss
Sound design by Chris Watson
Produced by Sarah Blunt.
Last on
More episodes
Next
You are at the last episode