Main content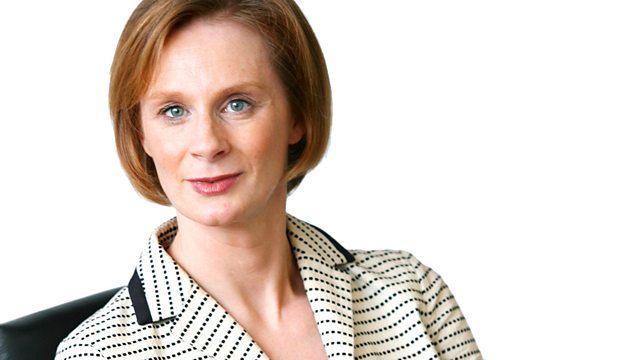 The Sunshine Boys, Athletic Perfection, The Life and Death of Colonel Blimp, Ballgowns
Presented by Anne McElvoy. With Neil Simon's The Sunshine Boys, a debate on athletic perfection, the film The Life and Death of Colonel Blimp, and the V&A ballgowns exhibition.
Tonight on Night Waves with Anne McElvoy.
Danny DeVito and Richard Griffiths star in Neil Simon's 1972 classic The Sunshine Boys at the Savoy Theatre. Two ageing vaudeville comedians, long since retired and with a grudge between them that means they haven't talked for eleven years, are recruited for a CBS special on the history of comedy. Will the need for money overcome the depths of hatred that Lewis and Clark feel for each other? Susannah Clapp reviews.
As the Torch relay begins its Odyssey this weekend, the Olympic spirit is surely aboard as we prepare to settle in for a summer of triumphs and disasters. But how does the quest for athletic perfection fare in an era of technological and biological advancement? The classicist Angie Hobbs, the Wellcome Institute's Emily Sandberg and Anders Sandberg from the Oxford Future of Humanity institute discuss how far we should push athletic performance.
This week also sees the re-release of Michael Powell and Emeric Pressburger's film The life and Death of Colonel Blimp. When it was first released in the 1943, Churchill wanted to ban the movie, which was inspired by a cartoon hero turned wartime figure of fun. So what has its impact been on the way we think about the conduct of war? Michael Goldfarb and Ian Christie assess its legacy.
People are glamorous, an address can be glamorous and so too can a dinner party so what does the word mean? It entered the language in the 18th century when it was a synonym for enchantment so maybe that's a clue. ...one which the fashion expert Caroline Cox will be invited to decode when she reviews the V&A's exhibition about Ballgowns which opens this weekend.