Main content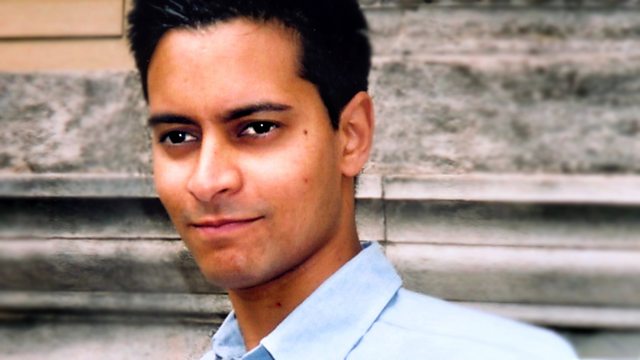 Taliban Poetry, Science and Curiosity, The Road to Rome, Aharon Appelfeld
Presented by Rana Mitter. With a book of poetry from the Taliban, Philip Ball on science and the rise of curiosity, the exhibition The Road to Rome, and writer Aharon Appelfeld.
Rana Mitter reads a new collection of poetry from the Taliban in a newly translated volume that attempts to get inside the lives of a people little understood in the West beyond the fact of them being 'the enemy.' Controversy has attended the publication of this volume with some saying that it conveniently forgets the fact that the Taliban are thugs who are killing British soldiers as has been the case just this week. But others say that there is no alternative to 'know thine enemy' and that includes their primary art form of sung and spoken poetry, often carried on mobile phones as mp3s and listened to every day.
Albert Einstein famously said "I have no special talent, I am only passionately curious". But a few centuries earlier, such a claim would have been frowned upon as curiosity was condemned, still associated with original sin. So when did our inquisitive impulse become sanctioned? Science writer Philip Ball traces the rise of curiosity back to the 17th century and the Scientific Revolution when it changed from a vice to a virtue. But as he tells Rana, our sense of wonder may have been diluted in the process.
There's a review of an exhibition that's a time capsule of 18th Century loot revealing the tastes, art, books and souvenirs of aristocrats returning from their Grand Tour of Europe. The British merchant ship The Westmoreland was filled with the fruits of extended shopping expeditions around Europe when it was hijacked by French warships off the coast of Spain and its treasures sold off and dispersed. Alex Harris talks to Rana about this new show which includes some of the most fashionable art of the day and glimpses into the hidden stories behind 18th Century holiday romances.
And Rana talks to Aharon Appelfeld who this evening won the Independent Foreign Fiction prize for his novel Blooms of Darkness describing the experience of a young Jewish boy hidden in a cupboard in a brothel in the ghetto during the second world war.
Last on