Main content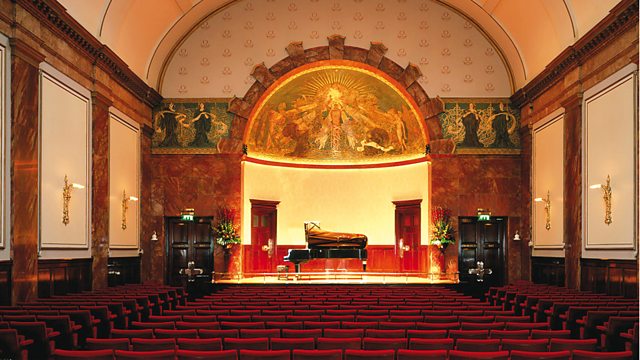 Wigmore Hall: Robin Tritschler
Robin Tritschler (tenor) and Julius Drake (piano) perform music by Schubert and Britten at the Wigmore Hall in London.
Live from Wigmore Hall, London.
Presented by Sarah Walker.
Schubert: Der Jüngling am Bache D30
Schubert: Vom Mitleiden Mariä D632
Schubert: Frühlingsglaube D686
Schubert: Die Liebe hat gelogen D751
Schubert: Liebhaber in allen Gestalten D558
Schubert: Wehmuth D 772
Schubert: An mein Herz D860
Britten: On this Island
Britten: Fish in the unruffled lakes
Britten: Underneath the abject willow
Britten: If it's ever Spring again
Britten: The Children and Sir Nameless
Robin Tritschler (tenor)
Julius Drake (piano).
Music Played
Wigmore Hall: Robin Tritschler