Main content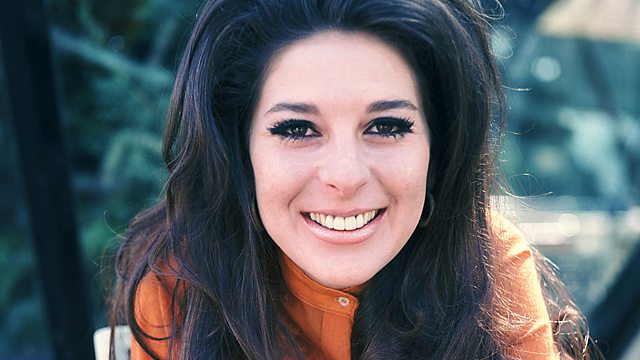 Whatever Happened to Bobbie Gentry?
Rosanne Cash presents a profile of one of the most gifted and enigmatic of all American singer-songwriters.
Rosanne Cash presents a profile of one of the most gifted, and enigmatic, of all American singer-songwriters.
Best remembered these days - if at all - for one hit record, there was a lot more to the now rather neglected talent of Bobbie Gentry than the mysterious Ode To Billie Joe. At her peak in the late 1960s and early 1970s, she was a million-selling artist who topped the charts in both the US and the UK, headlined in Las Vegas where she befriended Elvis Presley & Tom Jones, and fronted her own television show for BBC 2.
Alongside this she wrote and produced much of her own work and, across a series of albums, developed an idiosyncratic style of her own which owed as much to the tradition of the American short story as it did to country and folk music.
Whatever Happened To Bobbie Gentry examines her rise to fame and career trajectory from the international success of her debut release, Ode To Billie Joe, through to her subsequent decision to withdraw from both the music industry and public life.
The programme includes the recollections of those who worked alongside her, including arranger Jimmie Haskell, who recalls how the pristine detail of her lyrics inspired his sweepingly cinematic treatment for Ode To Billie Joe. Producer Rick Hall and musicians Jesse Boyce and Mickey Buckins reflect on her trip to Muscle Shoals to record her Fancy LP, and contemporary artists Shelby Lynne and Lucinda Williams comment on, and acknowledge, her on-going influence.
The documentary also features contributions from John Cameron (the musical director of her BBC 2 TV series) and music writer Holly George Warren.