Main content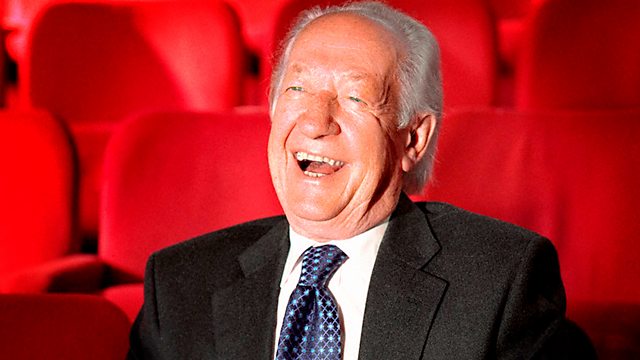 12/05/2012
Brian Matthew with the hits and rarities, facts and figures and the stories behind the songs of pop's golden decade.
Prime ministers have always taken a drubbing over income tax and Harold Wilson was George Harrison's target for introducing a 90% supertax - but what was the song, and on which album did it feature? Ramsey Lewis and his trio made an album of Beatles' covers - 'Mother Nature's Son' - you can hear one of the tracks.
Three-In-A-Row features three tracks that were early versions of songs which went on to become hits for other artists: Hush, Sealed With A Kiss and I'm Your Puppet. And there is the story of The Joystrings, tasked with bringing a more modern musical approach to Christian music - but what happened when they appeared on Tonight?
What was the follow up to Procol Harum's 10 million-selling A Whiter Shade Of Pale and how many did the follow-up sell?
These questions and more will be answered in this week's edition of SOTS.
Last on
Music Played
Paul Jones

I've Been A Bad Bad Boy

The Paul Jones Collection.
RPM.
RPM 168.

Ernie Maresca

Mary Jane

Shout! Shout! Knock Yourself Out.
Seville.
SELCD 3.

Request

Freddie & the Dreamers

You Were Made For Me

Freddie & The Dreamers A's B's & EP's.
EMI.
7243 5 96812 2 1.

Kiki Dee

Why Don't I Run Away From You

The Fontana Years 1963- 1968.
RPM.
Retro 886.

The BBC Sessions

Roy Orbison

Walk On

Live At The BBC.
Mastertone.
8224.

Donovan

Sunshine Superman

Sunshine Superman.
EMI.
743 8 73566 2 7.

Request

Neil Young

Cinnamon Girl

Everybody Knows This Is Nowhere.
Reprise.
7599-27242-2.

Skeeter Davis

The End Of The World

The Essential Skeeter Davis.
RCA.
07863 66536 2.

Loose Connections

Mike Sheridan's Lot

Take My Hand

Brumbeat.
Castle Pulse.
CMEDD 1146.

The Move

Night Of Fear

The Very Best Of The Move.
Metro.
METRCD031.

The Idle Race

Days Of Broken Arrows

Back To The Story.
EMI.
0946 3 85304 2 8.

Dave Dee, Dozy, Beaky, Mick & Tich

Ok!

The Very Best Of Dave Dee, Dozy, Beaky, Mick & Tich.
Spectrum.
551 823-2.

Playing Hard To Get

The Settlers

Major To Minor

Call Me: The Songs Of Tony hatch.
Castle Music.
CMDDD 536.

Anthony Newley

If She Should Come To You

Greatest Hits.
Deram.
820 694-2.

Linda Carr

Everytime

Home Of The Muscle Shoals Sound.
Kent Soul.
KENTBOX 12.

Request

The Beatles

Taxman

Revolver.
Apple.
0946 3 82417 2 0.

The Ramsey Lewis Trio

Day Tripper

The In Crowd Anthology.
Chess.
983 866-3.

Jimmy Justice

Ain't That Funny

The Best Of Jimmy Justice.
Sequel Records.
NEX CD 241.

Long John Baldry

Only A Fool Breaks His Own Heart

Looking At Long John Baldry.
EMI.
0946 3 50899 2 9.

Request

The Rolling Stones

Get Off My Cloud

Get Off My Cloud.
ABKCO.
0602498209875.

Johnny Nash

I'm Leaving

Bubbling Under.
Rare Rockin' Records.
RRR 1029.

Answers & Sequels

Valli

Hurry Home To Me (Soldier Boy)

Baby It's You / The Shirelles & King Curtis Give A Twist Party.
Ace.
CDCHD 1199.

Cream

I Feel Free

Fresh Cream.
Polydor.
531 810 2.

The Flirtations

Keep On Searchin'

Sounds Like The Flirtations.
RPM.
Retro 839.

Request

Oliver

Jean

Good Morning Starshine.
Taragon.
TARCD-1104.

The Zombies

She's Not There

The Best Of The 60's: Zombies.
Disky.
SI 990762.

Three In A Row

The Four Voices

Sealed With A Kiss

You Heard It Here First! Volume 2.
Ace Records.
CDCHD 1250.

Billy Joe Royal

Hush

The Very Best Of Billy Joe South.
Taragon Records.
TARCD-1094.

Dan Penn

I'm Your Puppet

You Hear It Here First! Voume 2.
Ace.
CDCHD 1250.

The Joystrings

It's An Open Secret

Restrung.
MCPS.
SPS 254 CD.

Bobby Goldsboro

The Straight Life

The Best Of Bobby Goldsboro: Honey.
Collectables.
CEMA S21-18723.

Jerry Lee Lewis

I'M On Fire

A Whole Lotta Jerry Lee Lewis.
Salvo.
SALVOBX T15.

Request

Procol Harum

Homburg

Halycon Daze: The Best Of Procol Harem.
Music Club.
MCCD 315.

The O'Jays

Stand Tall

We'll Never Forget You: The Imperial Years 1963-66.
Shout.
Shout 77.

Cilla Black

You'd Be So Nice To Come Home

Cilla / Cilla Sings A Rainbow.
EMI.
7243 5 38848 2 6.

The Shadows - Foot Tapper
Broadcast