Main content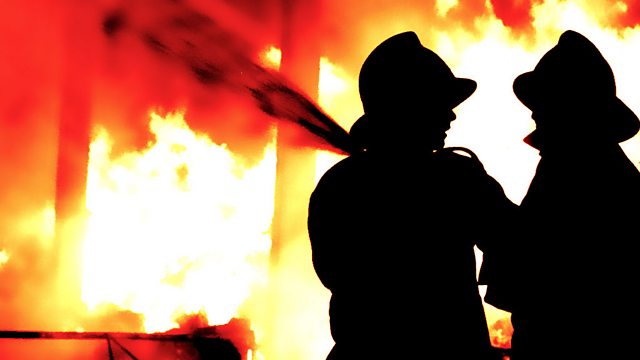 School dinner portion sizes and a shortage of fire fighters
Consumer news. A nine-year-old girl talks about her internet campaign to increase the size of her school dinner. And what is behind the shortage of part-time fire fighters?
Nine-year-old Martha Payne talks about how she's shaking up the world of school dinners by putting photographs of what she's given for lunch on the internet. She goes by the pseudonym "Veg" - and she wants more veg on her plate.
Also - outside cities, when you see a fire engine, it's probably being operated by part-time on call fire fighters who are also holding down other jobs. But it's proving more difficult to recruit people who are willing to commit to dropping everything at a moment's notice to rush to the rescue. Are economic pressures making employers more reluctant to release staff when the fire bell rings?
And as a government consultation on protecting children from internet pornography gets underway, whose responsibility should it be to restrict access to pornography to children? Internet service providers or parents?
Presented by Julian Worricker
Produced by Paul Waters.
Chapters
Protecting children from web porn

hose responsibility is it to protect children from internet porn at home? The internet service providers or parents? And how could it work?

Duration: 10:44

Retained fire fighters Part 1

Most of the UK relies on part-time on call fire fighters - also known as retained duty. But why has recruitment slumped? We visit Haddenham fire station to find out.

Duration: 06:15

Expat fraud

The government is cracking down on benefit fraud amongst expats in Spain. But how likely are Brits abroad to blow the whistle on people cheating the system?

Duration: 14:13

The Ministry of Justice's missing billions

An estimated £2 billion in fines has not been collected by the Ministry of Justice - yet it's cutting legal aid and closing court buildings to save money.

Duration: 04:55

School dinners

A 9-year-old girl is shaking up the world of school dinners by posting pictures of what she is given for her lunch. Do you think it's sufficient or nutritious?

Duration: 09:10

Co-op's Israeli settlement boycott

The Co-operative Group says it will not deal with suppliers who take any produce from illegal Israeli settlements in the Occupied Territories. But - right or wrong - how effective are boycotts?

Duration: 03:46

Retained fire fighters Part 2

We discuss the shortage of part-time on call fire fighters - officially known as retained duty - and ask who's to blame and what should change.

Duration: 04:14