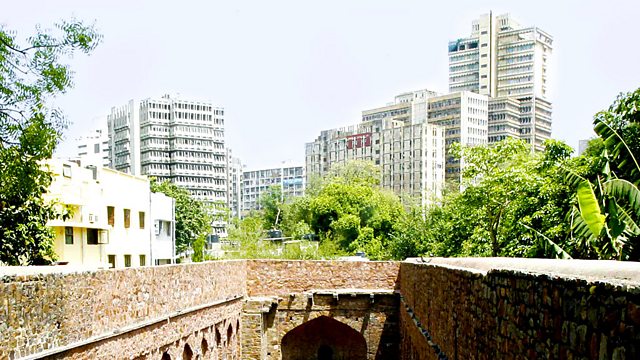 Modern Architecture
Read by: Emma Fielding and Peter Guinness
Mark Tully ponders why the beauty he sees in the traditional architecture of his home city, New Delhi, is not apparent in the spate of modern buildings now being built. He despairs that the new can never match the magnificence of the old.
But to prevent himself sliding into a state of complete reminiscence and nostalgia, he spends a day with the world renowned Indian architect, Charles Correa, visiting inspiring new projects in the city. Correa, whose British Council Building in New Delhi is upheld as a masterpiece, shares Tully's dislike of inappropriate high rise blots on the Delhi skyline, but is more optimistic that a new form of Indian architecture will emerge, anchored firmly in the cultural and mythical traditions of the country. He sees Indian cities as a place of hope, and new buildings as a way of connecting the past to the future.
And with a warning to himself that he must not join the ranks of those who condemned the iconic Eiffel Tower and Sydney Opera House as monstrosities, just because they were different, Tully accepts that some change is for the good, as long as it's good to look at.
Producer: Adam Fowler
A Unique Broadcasting Production for BBC Radio 4.
Last on