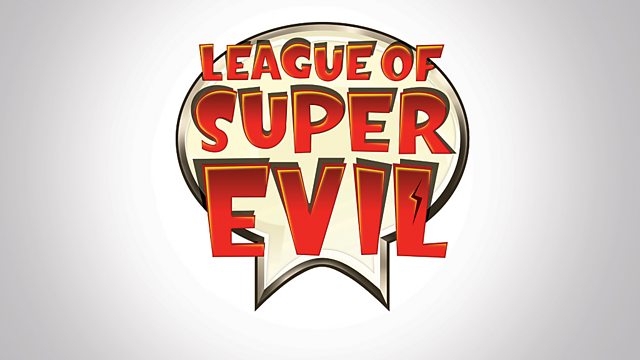 Armed with a whole new approach to badness, the League of Super Evil (aka Lose) follows four bumbling super-villains who have set their sights on nothing less than total neighbourhood domination.
Lose is helmed by the diminutive Great Voltar, whose grandiose plans are generally minuscule and childlike, and give new meaning to the term lowered expectations. Then there is gadgeteer Doktor Frogg, whose evil genius is diminished only by his incredible bad luck. Bringing the muscle is former Siberian farm boy Reginald 'Red' Menace, who prefers to channel his energy into gardening, cute animals and bouncy castles. And don't forget the completely unpredictable Doomageddon, a pan-dimensional hellhound who brings the term 'bad dog' to a whole new level.
When the Metrotown Museum of Art unveils its latest exhibit, The Art of Evil, featuring portraits of the city's greatest villains, Voltar is absolutely furious he wasn't included. After all, Red's macaroni-and-glitter portrait of him was the greatest piece of art ever! But during Lose's incursion into the museum, Doomageddon ends up sneezing all over the paintings, bringing them to life! Lose and Justice Gene: Art Protector will have to join forces to save the museum... and themselves.
Last on