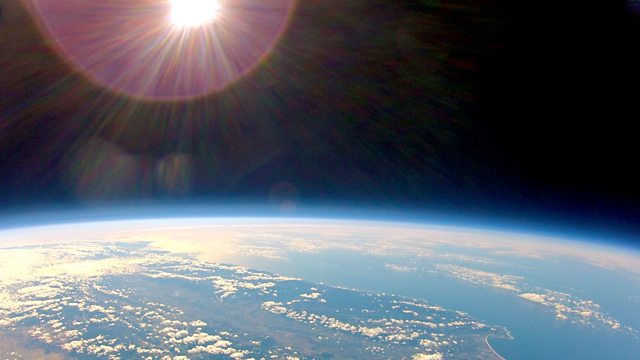 Orbit: Earth's Extraordinary Journey - Learning Zone
Right now you're hurtling around the sun at 64,000 miles an hour (100,000 kms an hour). In the next year you'll travel 584 million miles, to end up back where you started.
Presenters Kate Humble and Dr Helen Czerski follow the Earth's voyage around the sun for one complete orbit, to witness the astonishing consequences this journey has for us all.
They see how the planet's tilt is the result of a huge cosmic collision, and how this tilt gives us the single largest weather event on Earth - the monsoon. Helen tries to put herself in the path of a hurricane, a giant rotating storm that only exists because the planet spins. They also discover that small changes in the planet's movement can give us ice ages. It has happened many times in the past, and it is going to happen again.
Credits
| Role | Contributor |
| --- | --- |
| Presenter | Kate Humble |
| Presenter | Helen Czerski |
| Executive Producer | Jonathan Renouf |
| Series Producer | Stephen Marsh |
| Series Producer | Peter Leonard |
Featured in...
KS4. Inspiring films about science and engineering specially made for 14-16 year-olds.